Penn State geographers build VR to show climate change effects
The researchers said the tool will help visualize the impact of climate change on forests and help establish reasonable next steps for future ecological policy.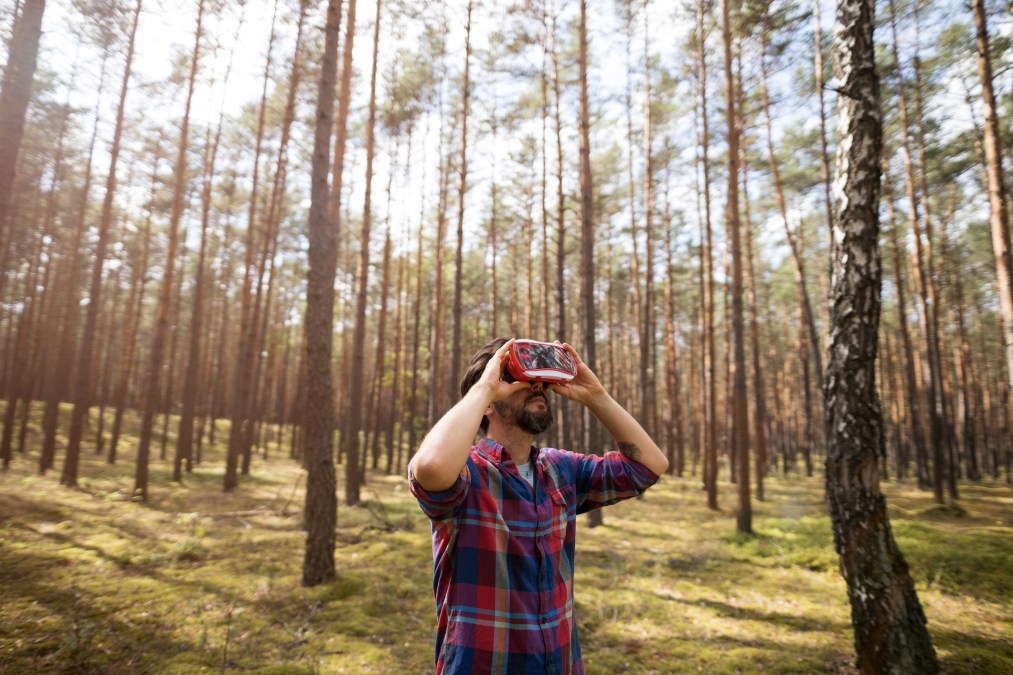 Student and faculty geographers at Pennsylvania State University created a virtual reality forest simulating what the ecosystem may look like far into the future in an attempt to help people visualize the effect that climate change will have.
Working with the Menominee Indian Tribe of Wisconsin, Penn State geographers created a simulated forest environment in virtual reality that allows a user to "walk" through a forest in a future defined by the effects of climate change. The simulation combines information on forest composition with ecology data and displays what various climate change models could mean for trees.
The work to create a visualization to display these long-term effects of climate change is important because it can often be hard for people to conceptualize the ramifications of a changing climate, Penn State geography professor Alexander Klippel said in a press release.
"[Climate change's] meaning only unfolds in 10, 15 or 100 years," Klippel said. "It is very hard for people to understand and plan and make decisions."
The model also incorporates how catastrophic weather-related events that are related to climate change like windstorms, fires and flooding could impact the forest environment.
Using a VR headset, users can begin the simulation with a present-day forest in Wisconsin — with tall trees and other forest vegetation. The user can also interact and see which types of trees are presently inhabiting the forest. Then, the user can toggle to a simulation that displays the same forest in 2050, allowing them to see which types of trees remain abundant, versus which have dwindled as a result of climate change.
Instead of using a simulation that populates the forest with the same trees in the same place each time, the program is coded with ecological principles rather than specific placements to ensure that moving through the environment feels more natural.
The student and faculty researchers behind the effort — which was funded by the National Science Foundation — said they hope the tool will help experts, policymakers and the general public understand the impacts of a changing climate on forestry.
"We believe that experiencing the future is essential for all environmental decision making," Klippel said.
The forestry simulation is not brand new to higher education. Arizona State University announced an effort in September to develop a virtual reality wildlife sanctuary to help biology students learn. As the COVID-19 pandemic unfolded across the country, California Community Colleges launched virtual reality science labs to keep students connect during a distance learning environment. Meanwhile, also in September, Rutgers University launched "virtual worlds" for students and faculty to simulate interactive experiences on campus while learning from afar.