School innovation chief tells ISTE audience: Start talking about tech implementation failures
Jennie Magiera, chief innovation officer for a Chicago public school, encouraged educators in San Antonio to share their untold struggles.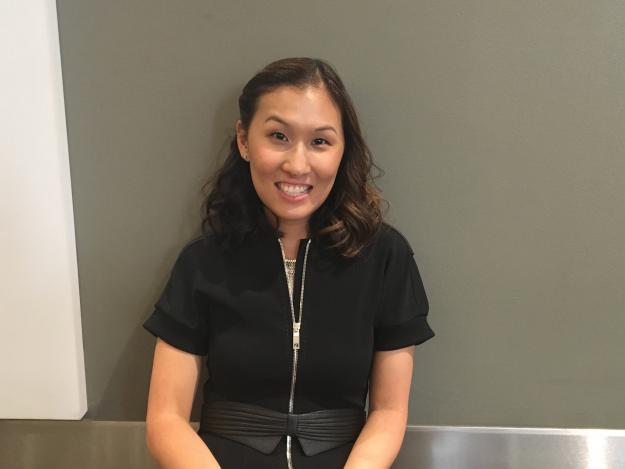 SAN ANTONIO — It's OK to fail. But it's also important to share those missteps and help others learn from them, the chief innovation officer at Des Plaines Public School in Chicago told thousands of tech-minded educators Tuesday at ISTE's annual conference here.
It's OK for students, teachers and tech directors to try out a new technology or implement a new program and just realize it's not working, said Jennie Magiera. But they have to share those mistakes — they have to start telling those untold stories.
Magiera implored educators to stop romanticizing their schools' paths to innovation and start telling the "hairy, inner stories about our journey so it's less intimidating for others to follow behind us."
By sharing frustrations, struggles, hesitations and failures, edtech specialists can learn from each other and move forward faster, she said in a keynote address.
And that's something people often overlook about technology — of course it connects them to the internet, to devices, to ideas and solutions, but "technology should also enhance our connection to each other," Magiera added.
That message gets to the underlying theme of ISTE — the International Society for Technology in Education — and its annual gathering of an estimated 16,000 teachers, educators, vendors and technology specialists, who have converged here to talk about what has and has not worked in their systems.
"At ISTE, it's a safe space," Mageira said in an exclusive interview with EdScoop. "I feel like a lot of people [here] have really embraced the concept of failing forward, telling people 'Oh, this just didn't work out, I made a mistake.'"
But when the conference ends and everyone heads homes, there's a tendency to go back to their districts and tell a different story. In this version of the story, everything seems easy, simple and successful, she said, but that's oftentimes not the reality of innovating schools and classrooms.
In reality, implementation comes with a lot of trial and error, backpedaling and stops and starts, she said.
"I don't know how often we amplify those stories outside the walls of ISTE," Magiera told EdScoop.
"I would love to hear stories that are just like, 'This sucked, and this was an initiative in this district that totally failed.' I want to hear what they learned from it and what they're going to do differently next time because that's really inspiring. That shows me it's OK to fail."
For example, some schools deploy devices to their students without understanding why going one-to-one might be a worthwhile investment or what that technology could do for their students. So later, when they realize the students are not learning anything new by simply possessing a laptop or tablet, they are forced to reevaluate their approach — this time, with the "why" in mind.
If the IT directors and tech integration specialists at those schools are transparent about their experience rushing the one-to-one program, they could prevent others from making the same mistake and they are more likely to connect with edtech leaders who can offer ways to more effectively implement the devices, she said.
"For the most part, the folks who come to ISTE have a common vision for what we hope the world to look like," Magiera said, explaining why educators should be bold and share their untold stories. "Specifically, [it's] how we can leverage education to create a future we all want to live in."