SETDA partners with nine emerging edtech companies
The fifth group of "Emerging Private Sector Partners" will connect with state leaders on educational technology goals for PreK-12 schools.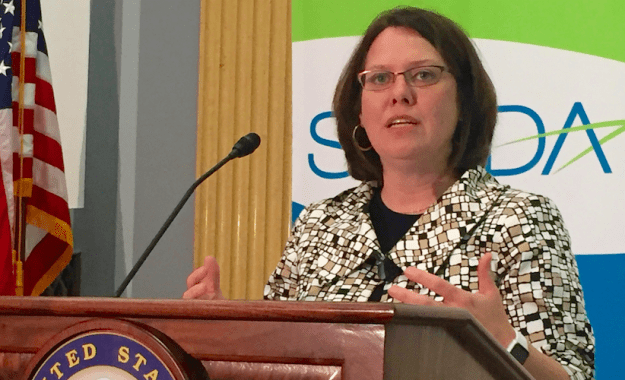 The State Educational Technology Directors Association (SETDA) has announced a cluster of edtech startups it selected as this year's Emerging Private Sector Partners.
SETDA's fifth annual cohort of awardees consists of nine companies, all of which competed with other burgeoning edtech companies for the designation. The emerging partners are typically young, lesser-known companies, so SETDA helps expose them and their products to state leaders, with the goal of eventually fostering relationships with school districts across the country.
The startups were selected based on three primary criteria: company status, ability to fill a need in PreK-12 education and potential to scale to other U.S. states.
The partners offer a variety of applications and services, said Tracy Weeks, executive director of SETDA. Among the selection of startups are Readorium, which seeks to improve students' reading comprehension skills through scientific text, and Cignition, Inc., which uses an online virtual world to teach students mathematics functions like fractions, ratios and proportions.
The private-sector companies also provide benefits to SETDA and its affiliates.
"Typically, these companies are hitting a new area of edtech, really coming out with something new and fresh that our school districts and states may find of particular need and use," Weeks told EdScoop.
In this dynamic, SETDA serves as a liaison between state leaders and private-sector startups that offer something edtech leaders are looking for.
"It allows these partners to mix and mingle and … build these relationships," Weeks said.
The other companies selected are CatchOn, Level Up Village, Mathspace, Inc., Open Assessment Technologies, Streamable Learning, TeacherCoach and VitalInsight. All will be recognized in June at SETDA's Emerging Technologies Forum in San Antonio.