Siemens Foundation to offer expanded science, tech resources
Venture with Discovery Education includes a national Siemens STEM Day and online K-12 curricula, tools and instructional resources.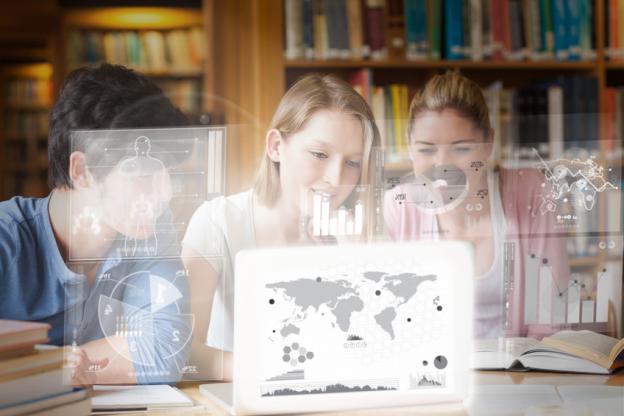 The Siemens Foundation, which invests in science and technology education, and Discovery Education, which provides digital content for K-12 schools, are teaming up to launch Siemens STEM Day to offer schools resources designed to support science and tech curricula.
The daylong event, slated for sometime in May, and associated online resources are an expanded version of Siemens' Science Day and website. The STEM Day initiative comes with a website offering curriculum and instruction support, resources and digital content for elementary, middle and high school students.
The website also offers a free, standards-aligned Teacher Support Center designed to provide tools and activities for educators to probe STEM topics more deeply with their students, including 5-minute prep videos as well as live demonstrations of activities that fit into lessons lasting about 45 minutes to an hour. It also offers downloadable documents for best practice and how-to guides.
Educators also will have access to hands-on classroom activities and videos for students to prompt them to investigate and understand how the world works within STEM principles. Interactive student activities can be easily filtered by grade level, category or career path. Students can explore topics such as health care, IT, science, math, technology, energy and manufacturing, according to the website.
Schools also have a chance to win up to $10,000 to be used to enhance their STEM education and initiatives.
Teachers spoke positively of the expanded content and guides that the foundation is making available at no cost.
"For years, I've used the lessons and activities from the Siemens Science Day website to help build exciting digital STEM learning environments in my classroom," said Patti Grammens, a coding and science teacher at Lakeside Middle School in Georgia.
"The engaging resources the Siemens Foundation and Discovery Education make available captivate my students' attention and inspire them. I look forward to integrating these new tools into my classroom instruction," she said.
Siemens Foundation CEO David Etzwiler said at the heart of the program is fueling the workforce of the future, so that children become more versed in the language of science, technology, math and science, and hopefully carry the knowledge with them through college and into their careers.
"Igniting and sustaining today's STEM workforce and tomorrow's scientists and engineers is our mission and the Siemens STEM Days platform gets to the heart of that," said Etzwiler. "With the extension of these standards-aligned, hands-on modules to educators at the high school level—in addition to the elementary and high school educators already using the platform—we couldn't be more excited. This is about connecting students to science, technology, engineering and math and to great careers that have those disciplines at their core."
The foundation's Possibility Grant Sweepstakes will award one grand-prize-winning school $10,000, which school leaders and IT directors could use to purchase STEM-related equipment, supplies or technology. Or, they can use the money to revamp existing tech spaces like science labs. The contest is open to K-12 educators in the U.S., and they can apply once daily until April 28.
This spring, Siemens STEM Day will host its first-ever National Day of STEM, accompanied by the release of new video-based career profiles and more high school content.
To learn more about Siemens STEM Day and download the program's free resources, visit here.
Reach the reporter at corinne.lestch@edscoop.com and follow her on Twitter @clestch and @edscoop_news.