Autonomous delivery robots roll onto 100 university campuses
Starship Technologies received $40 million in new funding, which it says it will use to expand to university campuses across the United States.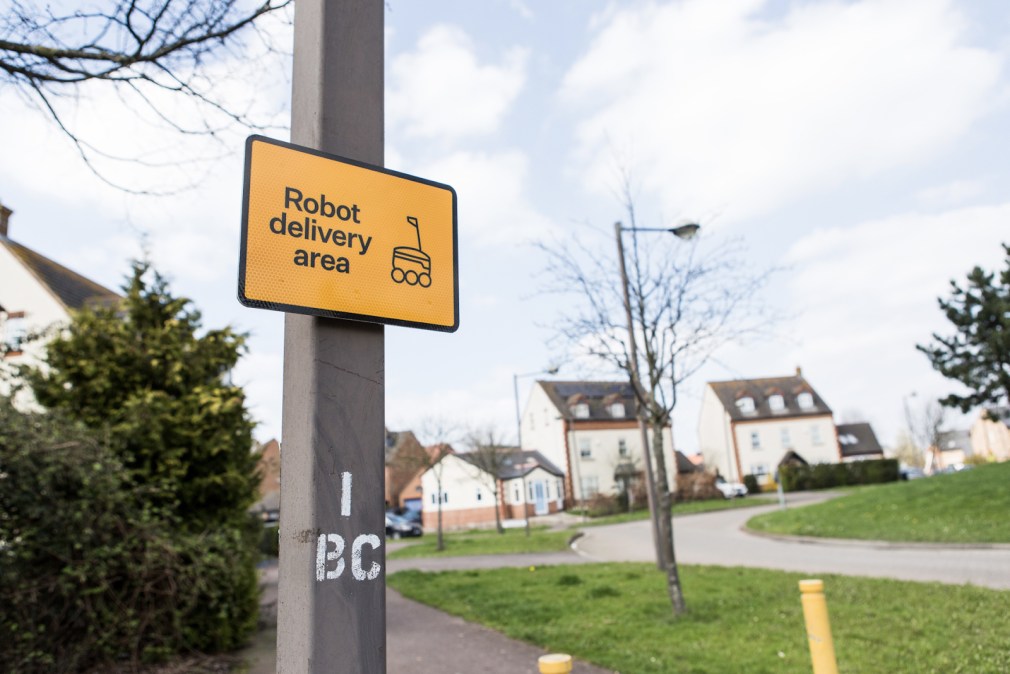 University campuses are the next target for delivery-robot company Starship Technologies, which announced last week that it plans to roll its cooler-sized bots onto 100 new university campuses within the next two years.
According to Starship Technologies CEO Lex Bayer, the company plans to reach more than one million students with this next phase of deployment. The robots, which debuted in cities around the world in 2016, are now active in more than 20 countries, used most prominently for food delivery.
In a press release, Bayer notes that universities are a natural expansion market because they're full of users who are short on time and have high expectations when it comes to the digital services they use.
"An entire generation of university students are growing up in a world where they expect to receive a delivery from a robot after a few taps on their smartphone," said Bayer, the former head of business development at Airbnb.
The expansion plans were accompanied by an announcement that the technology company had also closed $40 million in series A funding, bringing its venture funding up to $85 million.
The sidewalk robots — which stay within a roughly 4-mile radius, can carry loads of up to 20 pounds and charge $2 per delivery — have found some bureaucratic roadblocks as cities have attempted to manage concerns surrounding safety and clutter on already crowded public spaces. Some cities have classified the robots as vehicles, creating additional regulatory hoops the company must jump through, while some cities — such as San Francisco — have banned their use outright.
Starship's robots have already started operating on several university campuses, including University of Pittsburgh, George Mason University in Virginia and Northern Arizona University in Flagstaff.
Meanwhile, competitors large and small are also eyeing the delivery-robot market. In January, Amazon announced it was tinkering with a similar package delivery service, called Scout. The main difference — aside from the color (Scout's six-wheeled robots are blue, while Starship's are white) —is that Amazon appears most interested in supplementing its own online retail business, while Starship has spent recent years forming partnerships with grocery stores, shops and restaurants.
Starship's robots, which on university campuses have a top speed of 4 miles per hour, have received mostly positive reviews from students on social media. One Reddit user posting on a George Mason University page joked that when he spotted a robot heading his way, he stood his ground to assert dominance.
Another said, "I've ordered twice using them and the second time, people were blocking the robot right before the delivery point so I had to go over make them move so I could get my food. I rate them 9/10 + 1/10 for adorable."