'Studytable' gives Purdue U. classmates new ways to connect
An app originally designed as a way for students to earn extra cash by helping their classmates has been redesigned to allow free and easy communication during the pandemic.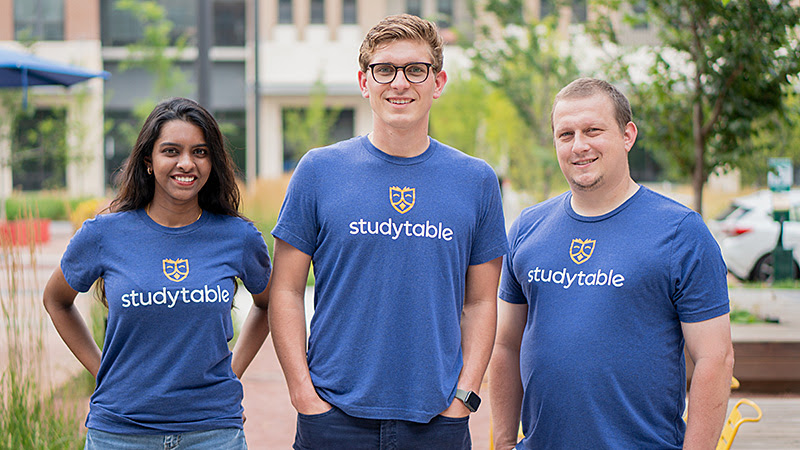 Students at Purdue University will soon have a new way to communicate with their classmates, even as the pandemic continues to force social distancing requirements and complicate in-person courses at the West Lafayette, Indiana, institution this fall.
The tech startup Studytable, which receives advising support from Purdue Foundry, the university's business incubator, will make several changes to its mobile app that are designed to make it easier for students attending the same classes to discuss coursework, the university announced Tuesday.
The announcement comes as universities across the country seek new ways to ensure learning can continue despite the restrictions of the pandemic. (One month into the fall semester, Purdue University President Mitchell Daniels said in a video address last week that thousands of new hand sanitizers have been installed on university grounds, while more than 4,000 employees have begun working remotely to "dedensify" the campus and "lower the risk level to everybody.")
The app that was originally designed as a way to help college students earn extra money by connecting them with other students who needed help with assignments will now be free to use for all and include communication channels for each individual class at the university. The app's developers said it was the pandemic that forced the pivot in strategy.
"COVID-19 definitely created some major challenges for us, and with the students going virtual we had to make some tough decisions quickly," founder Wesley Crouch told the university. "We did customer discovery and made a radical change in a short period of time to move the platform in a way that lets students have that same classroom interaction with their peers, but in a digital environment."
The Studytable website, which hasn't yet been updated to reflect the changes to the company's business model, describes the app as a knowledge-sharing platform in which students build their reputations, based on a five-star rating system, as they're matched with other students who need help writing lab reports or studying for tests.
While the company is piloting the technology with Purdue students, it says it's also planning expansion to Butler University in Indianapolis, Ball State University in Muncie and the University of Missouri.