Three IT projects to prioritize on campus this summer
Commentary: UNLV and Duke University offer examples of how to make the most of the summer break, analyzing data, improving risk detection and increasing operational visibility.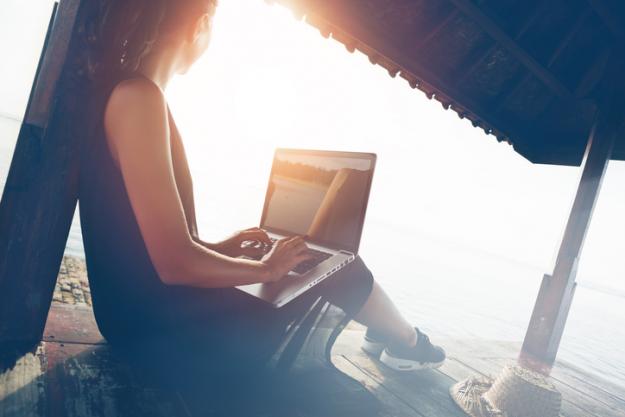 As students prepare to leave campus to recharge or explore internship opportunities, college and university IT departments can take advantage of the relative quiet on campus to explore their own IT opportunities and embracing IT modernization.
Most college and university CIOs and CISOs, for instance, know that the troves of machine data they own can improve IT operations, but what they may not know is how it can directly benefit students. By leaning into the untapped potential of machine data — and ensuring it's secure — IT professionals in higher ed can gain insight into problems, usage patterns and trends across departments, helping improve the college experience for faculty, staff and students.
Moreover, IT can align itself with the core ideals and goals of the university and add even more value to the organization, instead of just providing IT services.
Here are a few ways institutions can up their games this summer.
1. Utilize data to improve academic outcomes for students
The key to a positive academic experience for students often lies with the level of personalization the school or university can provide. While professors don't have a crystal ball to see exactly what will make an impact, machine data may be the first step in that direction.
The University of Nevada, Las Vegas (UNLV) is a leader in translating data into tangible student success. UNLV officials realized early on that log data acquired from Blackboard Learn unveiled valuable information far beyond troubleshooting technical problems; specifically, it revealed students' behavioral patterns.
UNLV was able to examine everything from how long a student looks at a discussion board to what study guides they access. After correlating the user data with other data sets, the university is now able to predict which students' grades are at risk, specifically for tough courses.
Using this information, UNLV found that more than half of students were not on track to receive a passing "B" grade in a specific class. After a few proofs of concepts, UNLV created a system providing data-driven insights into student behavior for professors. Professors monitored student progress on Blackboard and reached out to at-risk students to provide additional support. The results? Of all of the students who were projected to make a "C" in the class, one-third earned an "A" or a "B" at the end of the semester.
Not only does machine data engage students in their learning as they find more success in classes, but also it helps universities with retention rates and degree progression and completion.
2. Optimize security risk investigation and detection
As students bring more devices onto campus, the likelihood of getting hit by a phishing attack has skyrocketed, especially as these attempts are becoming more creative and prevalent than ever. In fact, according to a recent survey from 250ok, almost 90 percent of .edu domains left students, parents, alumni and employees at risk of these attacks.
Since most campuses adopt an open network infrastructure, network abuse and security threats can come from anywhere. IT teams need to stay on their toes and be proactive, not reactive. Duke University is a pioneer in this regard and has set a goal of mitigating threats before they escalate.
Using data it was already collecting, Duke tracks where most of its incoming junk mail (and therefore phishing attempts) originate. Because the university detected that most phishing attempts come from outside the United States, staff altered the filters on those messages to lessen the malicious spam students received.
A crucial part of a cybersecurity strategy is how an IT ops team reacts to threats. A 2017 Ponemon survey found 65 percent of organizations lack a consistent and formal IT outage response process and, on average, it takes 52 hours and 14 staff members before their system is back to operational status. Addressing the issue and finding solutions in minutes, not hours, is imperative.
It is universities' primary responsibility to keep students, faculty and staff safe, and this extends to protecting their data and all sensitive information.
3. Increase operational visibility to get ahead of outages
Nothing frustrates students, faculty and administration more than service outages across campus, whether it is the Wi-Fi or a campus ID card database failure. The summer is a perfect time to reevaluate how to make those systems more durable and reliable using readily-accessible machine data.
Up-to-date, effective software that can visualize all IT information within a single pane of glass can dramatically help improve insights into IT infrastructure, speeding up troubleshooting efforts and cutting down on working hours. When IT teams see data holistically, it eliminates the tendency for finger pointing when network issues do arise. Once personnel can agree on what the problem with a network is, they can be more adept at resolving the problem faster, thus reaching mission success.
The Ponemon survey also found that visibility capabilities are critical in improving operations. In fact, when given five options to choose from, 39 percent of respondents said that the most effective way to strengthen IT ops is better network visibility.
Just like students, campus IT needs a refresh over the summer. While summer break typically only lasts about three months, there are many projects that IT operations professionals can tackle to make for a more successful school year for students and professors — and have an impact on ROI for campus administration.
Kevin Davis is the vice president of public sector for Splunk.