U. Arizona launches text-message system for coronavirus screening
The new platform, called AZCOVIDTXT, asks users to report the health conditions of household members and directs them to resources as needed.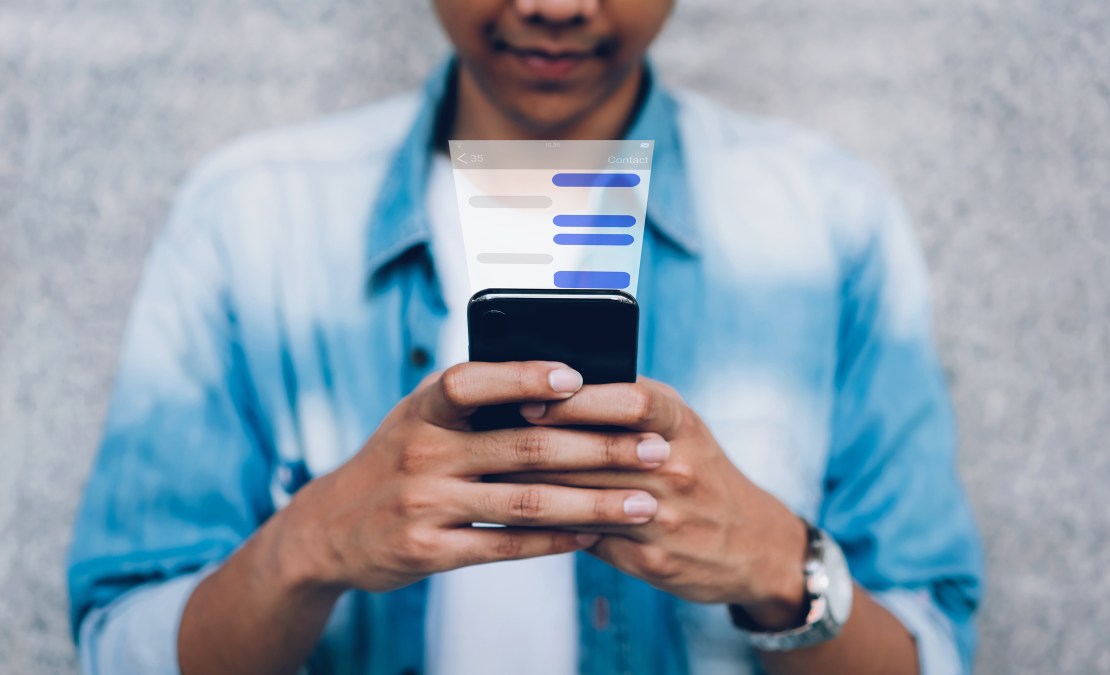 Researchers at the University of Arizona launched a new texting system on Monday to help check in on residents during the coronavirus pandemic.
The texting system, called AZCOVIDTXT, allows people to report the health and wellness condition of the members of their household on a weekly basis by participating in brief surveys on their mobile phones. The system then connect users with needed resources, like a food bank or counseling, depending on their needs.
"With many people isolated or sheltering in place, Arizonans now have more limited access to timely care and everyday resources such as food and medicine, and they may be uncertain how their community is being impacted by the pandemic," Dr. Michael Dake, senior vice president for UA Health Science, said in a press release.
The system does not collect personally identifiable information and does not attempt to locate or track participants, according to researchers.
"The AZCOVIDTXT tool goes beyond where people are sick to where people are suffering from the unavailability of food, access to medicines or medical treatment, and are dealing with other life challenges," Elizabeth Cantwell, UA senior vice president for research and innovation, said in the release. "By participating, we can together assist authorities in channeling support where it is most needed and truly understand the impacts of this crisis on our communities."
Data collected by the system will also be used to provide UA researchers with information to help researchers and local and state authorities track COVID-19 and its impact in the state.
"We don't really know the full scope of the outbreak, and this will allow a two-way exchange with the public," said Kacey Ernst, associate professor and infectious disease epidemiologist at UA. "This will allow us to see patterns as people report what they're experiencing. It will also help content experts craft messages and send them to key vulnerable populations. That includes messages about mental health and how to keep ourselves resilient in this time."
Phase one of implementing the new system aims to enroll 100,000 households, and researchers hope to eventually take the project statewide to enroll 1 million or more participants.
To participate, Arizonans can simply text "JOIN" to 1-833-410-0546. Users also can sign up through the project website, azcovidtxt.org.