Universities prepare for another largely virtual semester in 2021
Vaccines are on the way, but universities are still expecting many of their events and courses to remain virtual through the spring semester.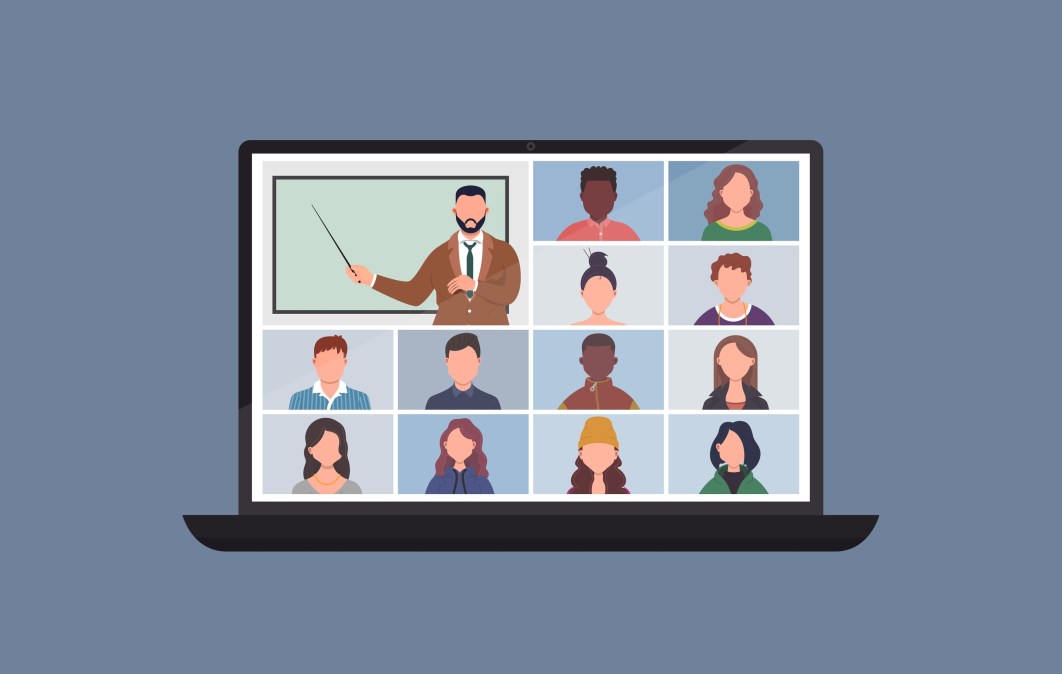 As federal regulators rush to approve Pfizer's COVID-19 vaccine for emergency use by the end of the week, colleges and universities around the country plan for an unusual spring semester — with online classes, virtual commencements and strict health guidelines.
It could take several months for the vaccine to be widely available, and with many college classes resuming in January, plans for the upcoming semester look remarkably similar to those laid out in fall 2020. While some institutions — including Georgetown University, Morehouse College in Atlanta, Princeton University and the University of Florida — are inviting undergraduates back to live on campus in January after being largely virtual in the fall, others have announced they will make minimal changes in their COVID-19 plans from fall to spring.
"The spring semester will look and feel much like the fall semester, with a hybrid teaching and learning environment," University of Maryland president Darryll Pines said in an email to students this week.
Just like in the fall, UMD plans to hold about a quarter of its courses in person and the remaining online. Also as in fall, the first two weeks of undergraduate instruction will be conducted entirely online to give the university time to test students for the virus and prevent outbreaks on campus.
Similarly, Fresno Pacific University in Central California announced last month its classes will remain online for at least another semester. "University leaders had been preparing for some form of hybrid model for students," the university's recent press release reads. But as of Friday, three of the state's five COVID-19 regions were under three-week stay-at-home orders after intensive care hospital bed capacity dropped below 15%, dashing administrators' expectations of resuming in-person classes next month.
The University of Colorado, Boulder will also start its spring semester fully online before it plans to begin a mix of in-person, remote and hybrid courses in February.
And like graduation ceremonies during the spring 2020 semester, which was disrupted by the onset of the pandemic, commencement events for the fall semester are also being held online at a number of colleges and universities. The Minnesota State Community and Technical College, Pennsylvania State University and the University of Central Florida are among those holding virtual graduations for their students next week.
"Unfortunately, as we continue to navigate the uncertainties associated with the global pandemic, we cannot gather in person safely. A virtual ceremony is the safest, immediate option for us to recognize this class and the achievements of its members," Penn State President Eric Barron said in a recent press release.
Even with a vaccine on the way, some schools, such as Loyola University Chicago, have announced that spring 2021 graduations will also be held online. The University of Colorado Boulder, too, announced this week that its spring 2021 commencement ceremony will be a virtual event.
"Indications are that large gatherings, such as commencement, will not yet be safe by early May," the university said in a statement to the campus.