Universities are getting creative to manage COVID-19 challenges
At some higher education institutions, unique research efforts have been thrust into the center of operations as administrators seek fresh data and techniques to manage the pandemic into the fall.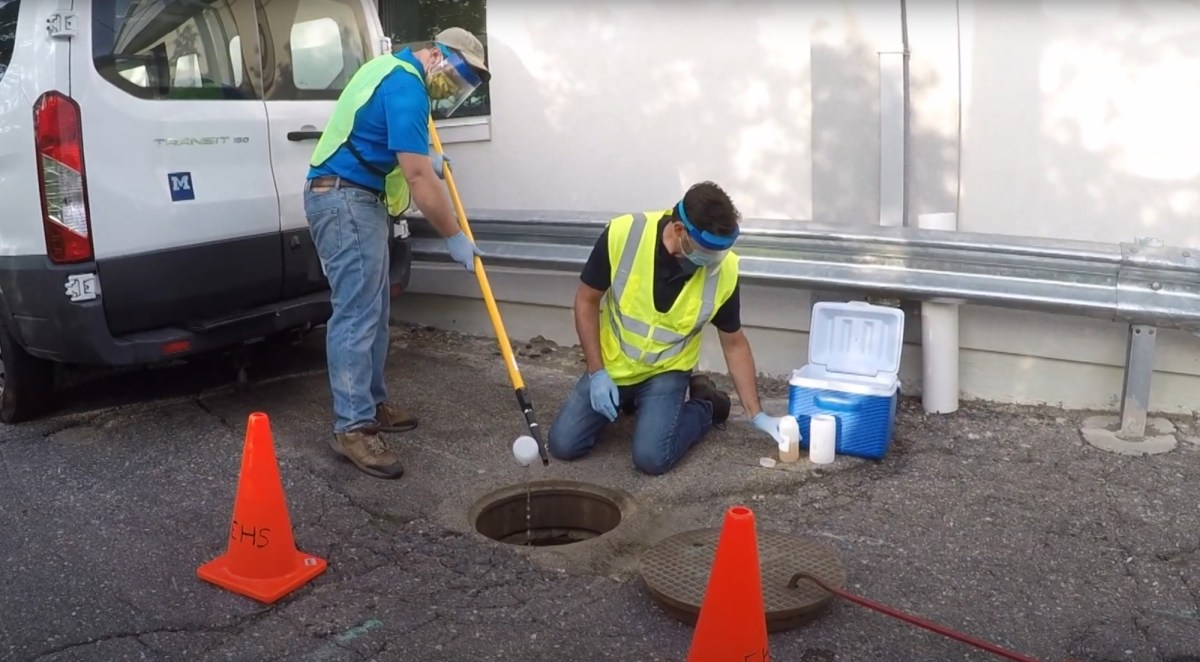 While the COVID-19 pandemic is forcing teachers and students to be better-prepared for remote instruction and hybrid learning, higher education institutions are tapping into their research capabilities to help bring communities together to combat the virus.
Researchers at the University of Michigan, where in-person classes for the fall semester resumed Monday, are studying samples from sewers to determine how much coronavirus is present in the campus environment. (Leaders at the University of Arizona said they used a similar technique monitoring wastewater to isolate asymptomatic students, potentially stopping an outbreak.) In addition to sewage, University of Michigan researchers are also taking samples from surfaces and from the air.
In addition to sewage, University of Michigan researchers are also taking samples from surfaces and from the air. Researchers took measurements before in-person classes resumed and said they'll continue to sample throughout the semester. Rick Neitzel, a professor of environmental health sciences at University of Michigan, told the university his team is comparing the amount of virus in the environment to infection rates.
"The two must be related, but nobody has looked at this yet," Neitzel said.
Through such research efforts, the University of Michigan aims to explore the development of additional tools for early warning and intervention.
Already this fall, a handful of universities have resumed in-person instruction only to reverse their decisions following outbreaks.
Some universities are rolling out their own contact tracing apps, employing either Bluetooth or GPS to warn users of potential COVID-19 exposures. But some of these efforts are being criticized for invading student privacy, such as an initiative at Albion College in Michigan, which is forcing students to use an app that tracks their locations around the clock or face expulsion.
Temple University in Philadelphia announced the creation of its own contact tracing app last week, with an additional feature that surveys for out-of-state travel. The app asks its users if they traveled outside of Pennsylvania recently, and to which states, and if the user responds they've left the state, the app recommends a 14-day self-quarantine. Temple University's official guidance recommends students avoid travel to "hot states" — or states with more than 90 cases of COVID-19 per 100,000 residents. To limit disruption to its students' educations, Temple has instituted an attendance policy that allows its students to miss in-person class when self-quarantining.
Across the country, other universities are lending their research capabilities to aid various organizations' responses to the pandemic. Brown University is helping to develop a national dashboard to aid K-12 administrators make decisions about reopening, while students at the University of Illinois are working with the World Health Organization to build COVID-19 analytics tools.