Universities' continuing ed teams need more data, resources
The University Professional and Continuing Education Association and Modern Campus found the top barriers facing continuing ed teams.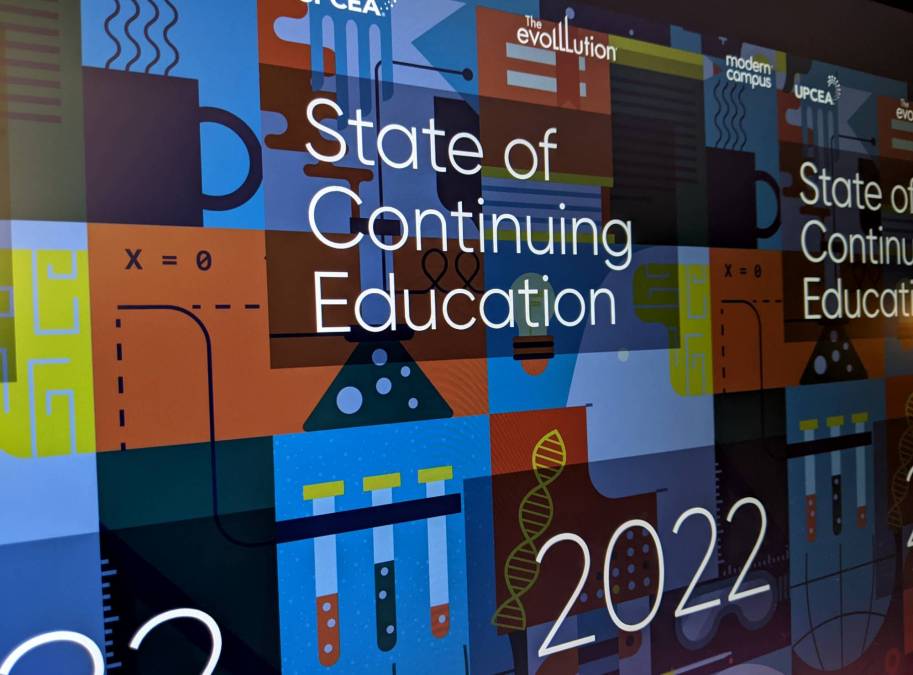 Universities are building out continuing education teams to meet demand, but workers say they lack easy access to real-time metrics like enrollment, according to a survey released Monday by the edtech company Modern Campus and the University Professional and Continuing Education Association.
According to the report, continuing and professional education professionals see lack of resources as a barrier to addressing department goals — respondents named staffing and administrative burden as top barriers to expanding courses. But technology can help lighten the load, said Jim Fong, founding director of the association's Center for Research and Strategy.
"There's this foundational gap between the expectations that are being placed on continuing ed divisions to actively drive and support the transformation of their respective institutions, while at the same time they don't have the foundational tools and resources and support that they need to do that work," Fong told EdScoop.
Even before the coronavirus pandemic, which brought a surge of interest to continuing education, institutions were exploring continuing education and short-term credentials to combat lost revenue from a forecasted "demographic cliff" of traditional first-time students.
Many universities created online or continuing education arms, which then adopted their own systems and processes, said Amrit Ahluwalia, Modern Campus's senior director of strategic insights. Modern Campus acquired Augusoft last year, which designed a registration system specifically for continuing education.
"The programs have to be designed exactly for this audience, which means you need a system and a program management software that's going to be flexible enough that you can offer non-degree credentials, that you can offer programming in non-semester periods and that you can do it without taxing your staff," Ahluwalia told EdScoop.
One of the challenges of growing continuing education programs is marketing, Fong said, because institutions are still working out the best strategy for engaging non-traditional students. A quarter of respondents said their continuing education department lacked a position dedicated to marketing, according to the report.
"Let's give them the experience where if they fill out a form, they're not going to be sitting there waiting for 72 hours until the university gets back," Fong said. "They get something back right away. And in a way that's welcoming to them because this new adult has got a higher threshold to reach. I think these are some things that they need to prioritize in order to get those those enrollments coming in."
Ahluwalia said that as institutions look to grow and modernize those programs, their student registration and marketing systems will have different needs. Signing up for a short-term program or certificate shouldn't require users to submit as much information as a traditional undergraduate degree, he said. Instead, he suggested the check-out process should be more similar to buying something on Amazon.
And as universities shift their strategies toward continuing education as a main revenue source, he said, leaders are becoming more aware that these specialized systems are crucial. Ahluwalia said more universities are looking to build short-term credentials and programs across departments, using the continuing education department as a shared resource. He said that during those conversations, administrators learn why continuing education administrators run specialized systems that need support.
"All of a sudden, those conversations start to make a lot more sense," he said.