University of Michigan 'first' university in nation to launch 6E network
The University of Michigan says its the first higher ed institution to use 6E network technology, which allows more connections.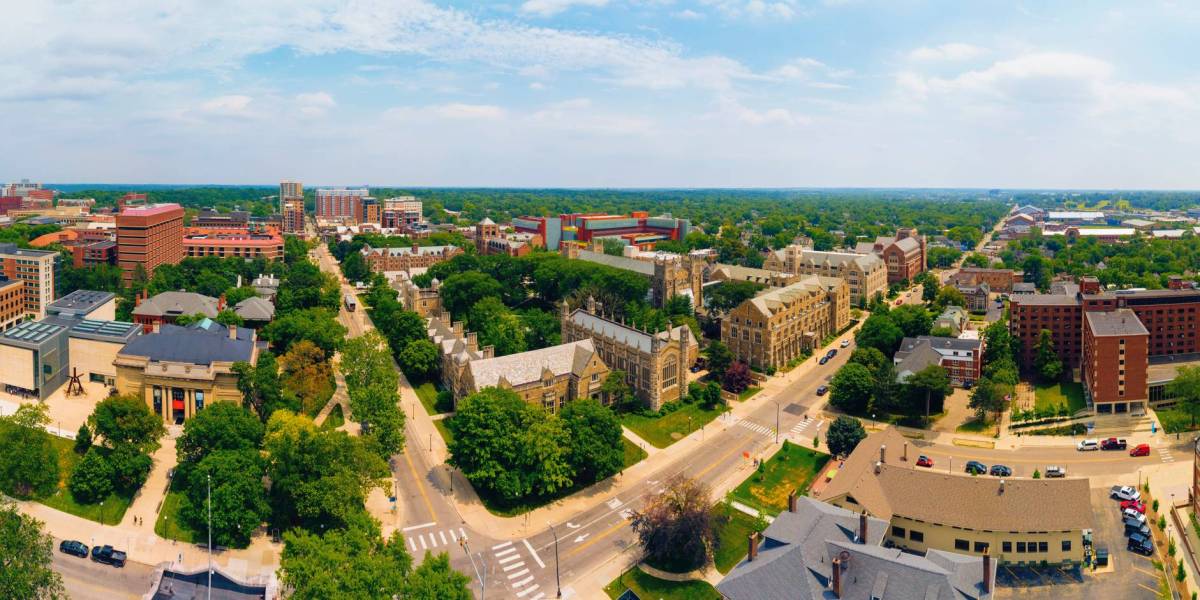 The University of Michigan claims to be the first U.S. university to run a 6E wireless network, finishing up upgrades on its Ann Arbor and Dearborn campuses at the end of June.
Wi-Fi 6E hardware runs on standard radio bands, like 2.4 GHz and 5 GHz, but taps into a 6GHz band to open up additional channels and accommodate more devices and activity. University of Michigan Chief Information Officer Ravi Pendse said introducing 6E, which he called a "next-generation standard," makes it easier for researchers using wireless devices to collaborate with peers across campus, moving around and analyzing large amounts of data.
He said upgrading wireless access points to use 6E addresses a few priorities for his department, including supporting data-intensive research and securing information as the workforce shifts toward more remote work.
"We want to make sure that we build a transformational network that allows our researchers to do the work they need to do, to move the information at the highest possible speeds that they can, to provide to them ubiquitous bandwidth," Pendse said. "Whether you're one person in the classroom or in a 500-person classroom, everybody should be able to connect and do the work that they need to do."
The University of Michigan totaled $1.58 billion in research expenditures in fiscal year 2021 and conducted $893 million in federally-funded research, according to its website. The university enrolls more than 47,000 on its Ann Arbor campus and more than 7,000 at Dearborn.
U-M first announced the upgrades in June 2021 after contractors and the university's IT team replaced more than 16,000 wireless access points in indoor and outdoor areas in less than nine months.
Pendse's division laid groundwork by collecting usage data and working with each department or office so that they could plan any outages, he said. The combination of data and interviewing people on campus was helpful to deciding how to design and then implement the network, Pendse said.
The university did not hire new staff specifically to monitor the upgraded network, though hiring people like security architects is part of the department's overall budget, Pendse said. The new wireless access points are designed to send back "proactive" data, he said, which helps security teams keeps tabs on any potential security problems or interruptions.
Change management was also a crucial part of getting leadership and staff on board to make the project run smoothly, he said, and it was important to use that data to explain why 6E was the right fit. That included aspects like the network serving as a back-up to cell service in university buildings, kicking in to support calls where there are service dead spots, he said.
"This was not my project. This was not your plan. It was our project across campus," Pendse said. "Everybody knew together … we're going to provide something special for the campus."