For Virginia Tech's transportation woes, e-scooters could do the trick
With heavy traffic and parking in short supply, the university will deploy a fleet of 300 scooters and begin collecting data in a new pilot.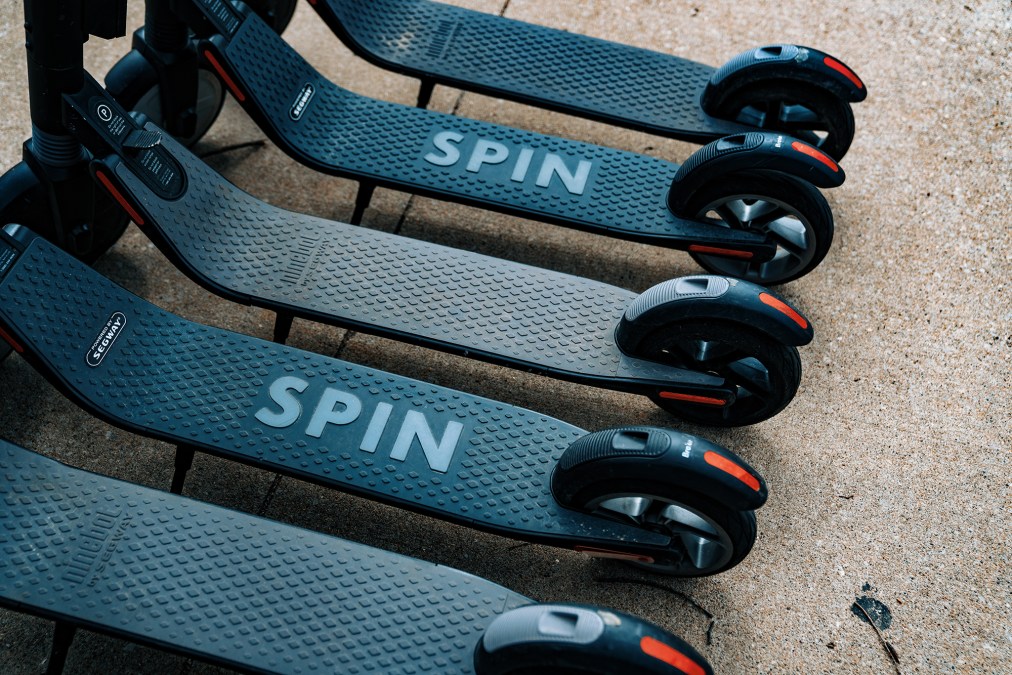 Virginia Tech has turned its Blacksburg campus into a living laboratory as researchers try and determine if electric scooters could help solve transportation challenges facing students.
Partnering with Spin, a Ford-owned micromobility company, the university is set to deploy a fleet of e-scooters on Sunday as part of a pilot program to identify and address issues related to scooter use before committing to a large scale deployment.
Several universities, including Purdue University and the University of Texas at Austin, have already deployed fleets of e-scooters in order to facilitate short trips across campus. However, little empirical evidence exists for administrators to weigh the pros and cons of this transportation solution, Mike Mollenhauer, director of the Center for Technology Implementation at Virginia Tech, told EdScoop.
"Rather than just deploying [e-scooters] and seeing what happens, we're trying to take a very data-intensive look at it," he said.
Between traffic and limited parking spaces, quickly getting from point A to point B on campus is a common challenge for students, Mollenhauer said, but micromobility solutions like e-scooters could provide an opportunity for universities to address this issue.
To test this hypothesis, Virginia Tech researchers will study 300 e-scooters being used across campus for 12 months, collecting data on scooter trips and rider interactions.
"The very first step is about measuring these problems," Mollenhauer said. "How impactful are they, how common are they?"
Each scooter will collect trip data to be evaluated by both Spin and the Virginia Tech Transportation Institute. Fifty of the scooters will be equipped with front-facing cameras to record and analyze trends in rider behavior as well as interactions with other road users, while fixed cameras across campus will capture additional footage of scooter interactions.
Mollenhauer said he and his research team will be doing their best to monitor scooters in real time. With additional help from campus police, researchers will be looking out for problematic behaviors including reckless riding on footpaths, breaking traffic laws while riding on the street and vandalizing scooters.
"Once we understand that, we'll start looking at what are the countermeasures we can deploy to try to solve some of these problems," he said.
For example, if students are found to repeatedly violate parking rules — which require e-scooters be parked within 10 feet of a bike rack — administrators can temporarily suspended their accounts after a warning.
For now, Virginia Tech is emphasizing safety. The university will hold a kick-off event on Sept. 3 with riding demonstrations and helmet giveaways.
"We're trying to do as much as we can do to educate our community and our public to make sure they know how to do things right," Mollenhauer said.
Mollenhauer said he is optimistic about the pilot program, but not unrealistic. "I think there will be challenges," he said.
Ultimately, if e-scooter deployment at Virginia Tech is successful, the university will share its process and guidelines with other institutions to see whether that success can transfer to another campus.
"If we can come up with positive solutions and we can do it in a way that is not negatively impacting our campus then, absolutely, we want to share our process," Mollenhauer said.