Alexa boosts student engagement, productivity at Park University
The multi-campus institution has developed a new feature for Alexa-enabled devices, designed to give students easy access to information.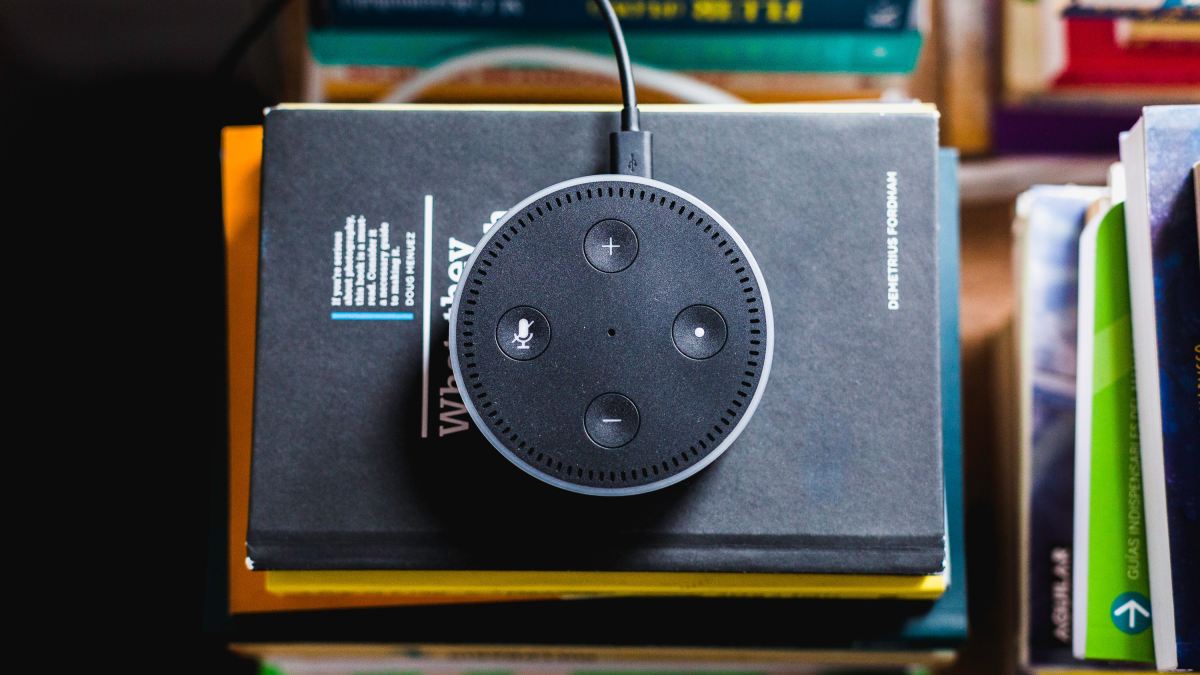 Described by students as "the smartest person on campus," Amazon's virtual assistant, Alexa, is helping Park University personalize the student experience on and off campus with its new "Ask Park…" feature.
Located in Parkville, Missouri, a Kansas City suburb of 5,500 residents, Park University has a main campus of about 2,000 students. However, with more than 40 campuses across the nation and students on more than 30 military bases, the vast majority of Park's 16,290 students are distance and online learners, said James Nelson, Park University's vice president of IT services. As a result, the university has designed a new feature to be used on Alexa-enabled devices that will create a more productive and student-centered institution, Nelson said.
"It was designed to provide services to students and connect all those students across the country into one university," he told EdScoop.
With more than 400 available commands, students can use the university-specific feature to receive answers to frequently asked questions, information about school programs and events, as well as course schedules, grades and GPAs by linking a university ID to Alexa.
"We set out with the understanding and the hypothesis that voice is really going to be the next evolution of user interface," Nelson said.
Making finding information easy
Since being launched in April 2018, he said the feature has driven student engagement and the number of users has grown rapidly.
Presently, the "Ask Park…" feature is being used by more than 4,500 students and faculty, Nelson said, and that number grows by double digits every month.
"Having an Alexa device, it's much easier to look something up," he said. "Twenty-five percent of our students tell us that they have gone to an event they wouldn't have otherwise gone to if they hadn't heard about it through Alexa."
Students are also able to search through research databases, submit help requests to IT services and inquire about financial aid, housing, meal plans, and courses.
"We also wanted the skill to be useful for students who may be considering Park," Nelson said.
For military personnel, determining how much course credit their service experience will earn can be a time-consuming task, he said, but by giving Alexa access to data Park University has collected, the process has become much more efficient.
"They can say, 'Alexa, ask Park how much credit I can get for my military experience', and it will take them through, it will ask them what branch they're in, it will ask them what their rank is, and based on data we've collected, it will tell them approximately how much transfer credit they can get," Nelson said.
A part of our lives
Security has also been a major priority for Park's developers. Nelson told EdScoop there are "multiple levels" of security in the new application.
"From the beginning, we designed it to be 100 percent FERPA compliant and then beyond," he said, referring to the Family Educational Rights and Privacy Act, a law designed to protect sensitive student information.
Students, faculty and staff can not access any private information without first authenticating who they are through a secondary device, and users are also able to lock commands that would retrieve personal information so no one, like a roommate, can access someone else's personal information.
Although still an emerging technology, voice assistants are becoming increasingly popular. They have become a part of our lives, Nelson said, and just as current students expect services to be compatible with mobile devices, the next generation of college students will expect voice-command technology to be available to them.
Nelson's advice for other institutions: join the trend early to smooth out the kinks before crunch time. "The sooner you get on it, the sooner you build those proficiencies, the better you're going to be," he said.