Colleges told to prioritize accessibility when buying new technology
Higher education institutions still need to make more progress on centralizing accessibility in technology procurement, experts said.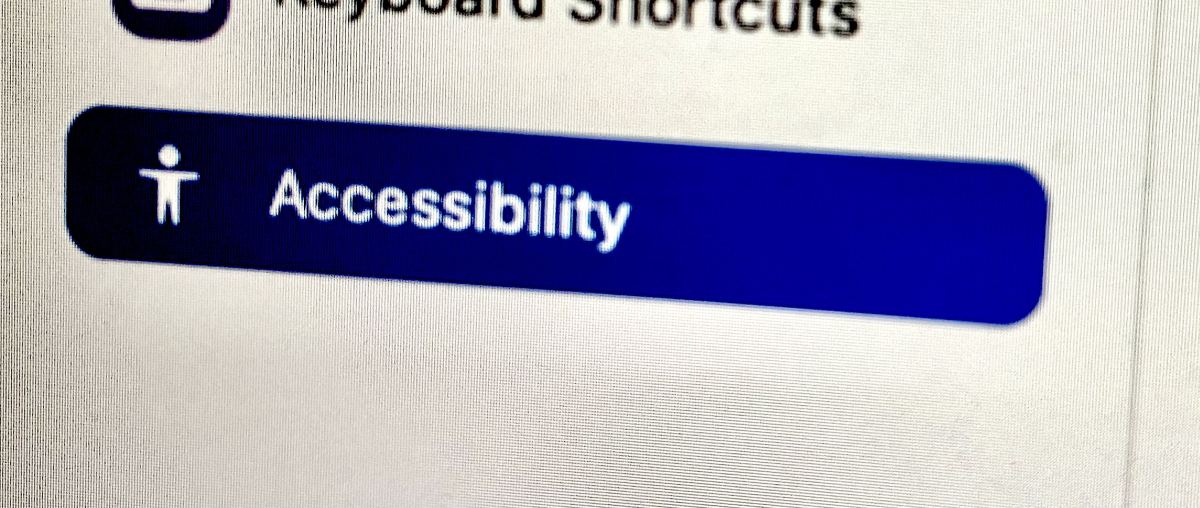 Colleges and universities need to consider accessibility features in the early stages of each technology purchase, putting students' needs at the forefront of their business practices, experts said Tuesday.
The pandemic has seen some progress on schools' understanding of how technology can serve not only students with disabilities, but everybody in the classroom, said Sam Johnston, the director of postsecondary education and workforce development at CAST, previously the Center for Applied Technology. After COVID-19 forced schools to adopt online platforms, users became familiar with features like auto-captioning and saw that making materials accessible is much easier than expected, she said.
"A lot of people in higher ed have very complicated, complex visual information that they want students to understand," Johnston told EdScoop. "They often realize having a text equivalent is great, because for somebody who's using a screen reader, it's essential, but for all their students that can support comprehension and it can help them ensure that their students are gleaning from visual information what they actually want them to. One of the things we've seen change is people are just starting to see the broader benefit."
CAST developed a framework for designing courses to be accessible, rather than leaving students to ask for accommodations later. During a virtual roundtable Tuesday hosted by the edtech giant Anthology's Center for Advancing Learning, Johnston and others said that while more campuses are talking about accessibility, there's still progress to be made in keeping it as a priority in technology purchasing decisions.
"Accessibility and universal design access is and should be an important part of whatever our campuses plan for learning. They're not separate," Kyle Shachmut, assistant director for digital accessibility services at Harvard University, said during the event. "We should be thinking about it from the time we conceive of a course, or a new program is offered, or a new teaching modality or a new technology that's being adopted. If we deploy something and then say, okay, the course starts in a week now let's think about accessibility for the first time, you've lost."
Shachmut said colleges could be helped by legal standards requiring edtech companies to include certain accessibility features in their products. Because vendors aren't subject to set requirements for what they need to offer, it makes the procurement process more complicated for colleges and universities that do have to comply with standards.
More technology companies are introducing new accessibility features to meet market demand. Zoom last year made live transcriptions available to all accounts after previously offering the feature only to paid users. Cisco recently announced new features for WebEx, including artificial intelligence that enhances quiet voices to ensure users who are hard of hearing can participate.
But schools actually adopting the new features isn't guaranteed: Just 14% of schools provided captions as a default, according to a survey from the transcription company Verbit. And half of students who participated in that study who needed accommodations said they had to ask for them explicitly.
Johnston said CAST hears most often from colleges and universities that they need guidance and training on how to make existing technologies more accessible. Along with prioritizing accessibility when considering new technology, institutions can review their current vendors. That could involve looking for vendor-provided information on forms like the Voluntary Product Accessibility Template, or asking specific questions, such as whether a user can interact with a platform without a mouse, she said.
"If a company that you've procured something from is falling short, then work with an accessibility expert to prioritize what you're going to address and how, explain to the company that you need to address these things because it's essential for your students who require accessible materials and technologies and you're legally obligated as a higher ed institution, and then start to work with that company to make your way through the priority list," Johnston said.