As coronavirus spreads, college's 'Keep Teaching' site has revival
A website created by Indiana University's IT department in 2009 is again providing distance-learning resources for university faculty around the globe.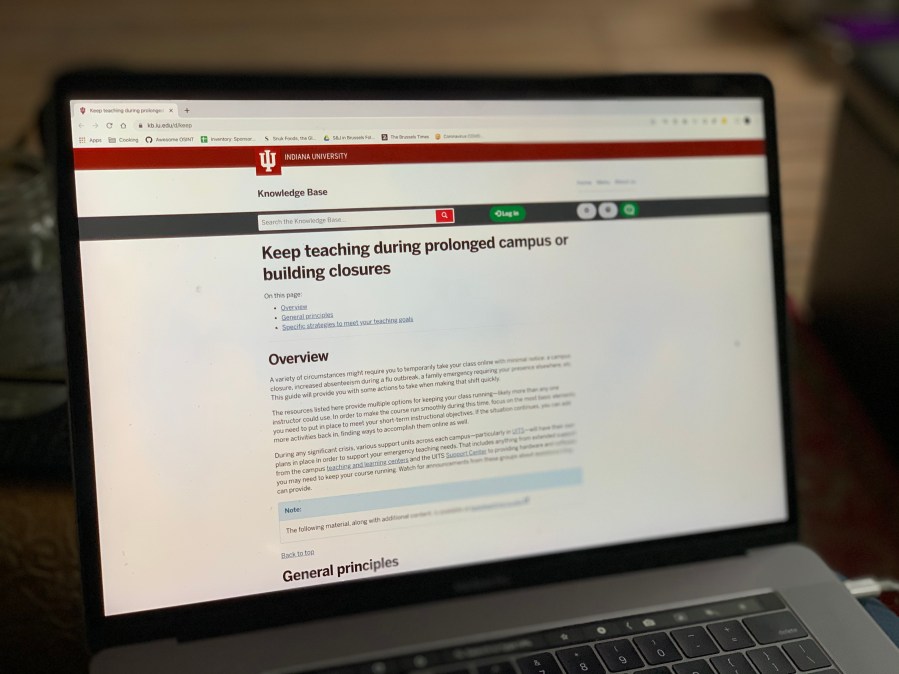 A website originally launched at Indiana University during the 2009 H1N1 flu virus epidemic is back in the spotlight as the coronavirus pandemic continues to shutter campuses across the U.S.
The site, called Keep Teaching, was developed by the university's IT department in 2009 in response to the epidemic of H1N1, known also as the swine flu. Keep Teaching features technical resources to help faculty with the transition between on-campus physical instruction and online learning at a distance.
The website features a checklist of items to consider when moving a class online quickly, as well as specific strategies — both pedagogical and technical — to meet teaching goals while teaching remotely during an emergency. The site also hosts modules for the Canvas learning management system designed to give students instructions for distance learning software like Zoom and others.
"If a class makes heavy use of discussions, Keep Teaching can show the instructor the tools to accomplish that method effectively online," said Stacy Morrone, the university's associate vice president for learning technologies and the leader of the team that developed the website.
In 2018, Pepperdine University used the resources on the Keep Teaching website after the school closed its Seaver College campus in Malibu during the California wildfires. Now, with the spread of COVID-19, the university reported that the University of Maryland and Stanford University, as well as other universities, have reached out to ask for permission to adapt the materials on Keep Teaching. (As of Monday morning, nearly 300 universities across the U.S. have closed their campuses due to the coronavirus pandemic.)
"Of course we've said yes," Morrone said. "We're all in this together."