CoSN unveils top edtech challenges, tools for 2019
Ongoing professional development will continue to present the most difficult challenge to schools, new survey data finds.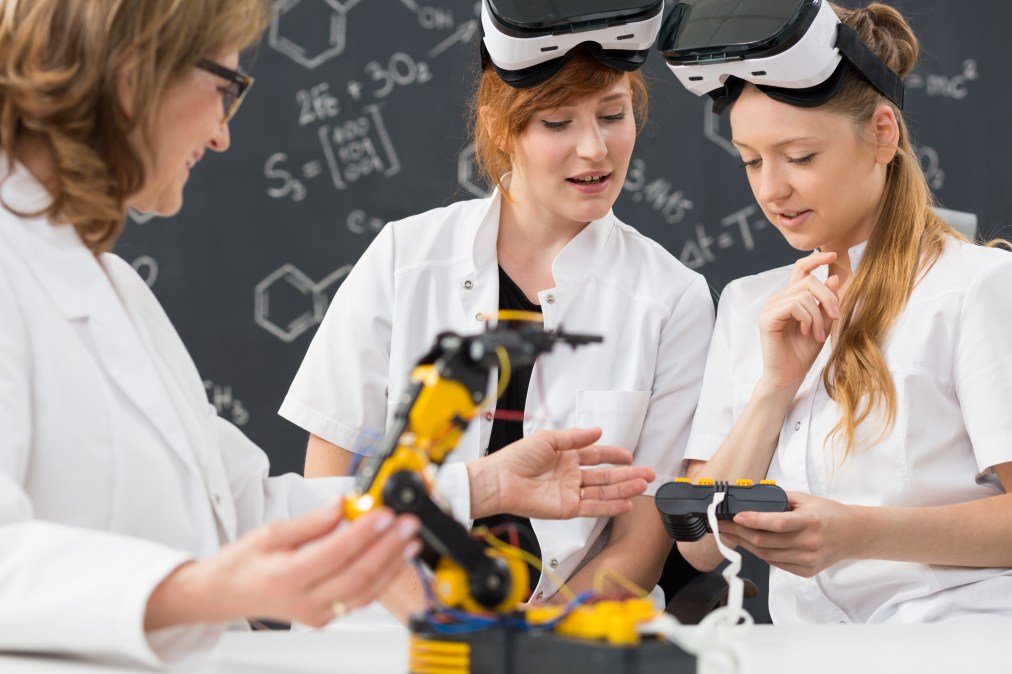 Survey results published Tuesday reveal that ongoing professional development and keeping up with the "future of work" are the top challenges K-12 technology educators will face in 2019.
The survey, part of the Consortium for School Networking's "Driving K-12 Innovation" initiative, asked nearly 100 teachers, administrators and and stakeholders to comment on three aspects of their K-12 classroom experience related to technology: the "hurdles," the "accelerators" and the "enablers."
"By highlighting the key challenges and opportunities — with an eye toward future implications — our findings should encourage meaningful discussions on the actions needed to enhance teaching and learning environments," Irene Spero, chief external relations officer for CoSN, said in a statement.
The survey was conducted in phases over six months, with the participants weighing in on their biggest challenges and successes with edtech through the period. Hurdles were ranked in order of difficulty:
Ongoing Professional Development
Technology and the "Future of Work"
Pedagogy vs. Technology Gap
Digital Equity Scaling
Sustaining Innovation
Professional development, a near-constant for K-12 teachers dealing with a wave of cutting-edge education technology, is an aspect of the job being addressed by the public and private sector through various means. The International Society for Technology in Education, ISTE, expanded its teacher-certification program in September to help teachers gain experience with technology in the classroom, and its ISTE-U hub in June to offer professional development opportunities around topics like artificial intelligence, computational thinking, open educational resources and mobile learning to teachers.
Educators also weighed in on their top five "accelerators," or effective trends in K-12 education. Accelerators are ranked by how fast they are believed to affect change in the classroom:
Building the Human Capacity of Leaders
Design Thinking
Personalization
Data-Driven Practices
Learners as Creators
"Enablers" CoSN defines as tools that simplify or enhance technology-based learning:
Mobile Devices
Blended Learning
Cloud Infrastructure
Extended Reality Analytics
Adaptive Technologies
Extended reality analytics — one of the newer items contained in the list, defined as the full gamut of virtual reality, augmented reality and immersive reality tools — is present in some schools, but stakeholders are still cautious of implementing the tool without fully understanding its complementary role in the classroom.