Texas A&M University announced Monday that Darvis Griffin will take over as director of information technology for student affairs and assistant chief information officer for the university.
In this role, Griffin will lead the university's Division of Student Affairs IT group, which provides IT services to more than 600 employees working across 17 departments, from recreational sports to student activities, according to the university. He will also help guide the university's IT strategy and technology initiatives to support the academic and business goals of the institution.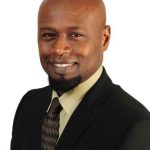 "I am grateful to have the opportunity to return to Texas A&M with the Division of Student Affairs to support and enhance the student experience," Griffin said in a press release.
Griffin has served in various IT roles in higher education institutions for the past 20 years including at Collin Community College, Texas A&M Health Science Center, the University of Texas at Austin and the Texas Education Agency. Currently, Griffin serves as chief technology officer at Waco Independent School District where he supervised a complete overhaul of the district's wireless infrastructure and relocation of its data center.
Griffin will replace David Sweeney, who directed the student affairs IT group for 13 years before accepting a position as chief information officer for the Texas Transportation Institute. Anthony Schneider served as interim director for the past seven months.