Debut of GigEd aims to match edtech firms with educators looking for part-time gigs
Founder of edtech recruiting firm HireEducation envisions Uber-like service will meet needs of edtech firms and educators in the "gig economy."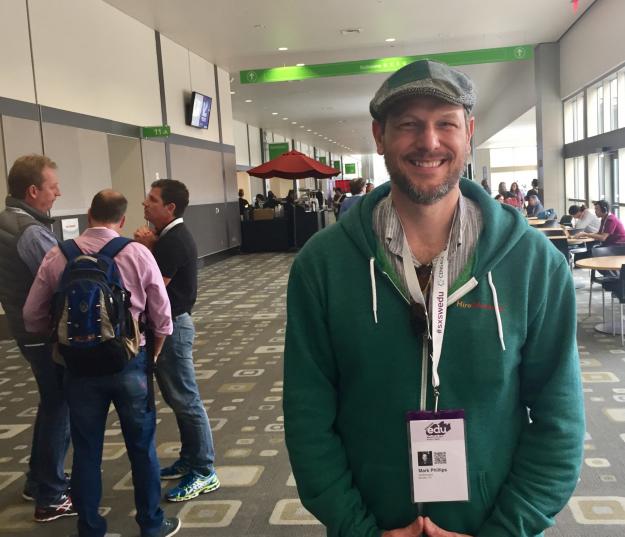 A new platform modeled on "gig economy" brokering services like Uber and Airbnb is launching next month with the aim of connecting thousands of teachers and school IT specialists with edtech companies eager to tap their expertise.
The goal of the platform, GigEd, is to get education specialists "in one place and make them available to education companies" for part-time or project gigs, said Mark Phillips, the site's co-founder. "They already have so much in common."
In addition to helping edtech companies find expertise, GigEd also offers teachers and school IT specialists an opportunity to advance their professional knowledge and earn extra income.
"At its core, it's a meetup online," Phillips said.
Phillips is no stranger to recruiting talent for edtech companies. He founded HireEducation seven years ago in Boulder, Colorado, and still serves as its CEO, and said he's personally interviewed 10,000 people in the last 11 years.
The idea for GigEd became increasingly clear, Phillips said in an interview with EdScoop, as more edtech companies began looking for educators to provide feedback and part-time project support for their products. He said GigEd's roster of companies spans from startups that have limited resources but need some product validation, to corporations as large as McGraw-Hill.
A typical company might "bring four or five teachers in for a weekend to 'workshop,' a product idea or a product roadmap," Phillips said. Other companies might use teachers or school IT directors to work remotely to re-craft learning tools to work more smoothly in the classroom.
"We talked to a company that said, 'We literally could employ over a thousand teachers on a contract basis to lead workshops,'" he said. "We have not yet found a company in the edtech sphere that doesn't use a contract work force in one shape or form," he said.
Phillips, along with partner and co-founder Bryan Carruthers, plan to formally launch GigEd May 8 at the ASU + GSV summit.
'It's all there'
One edtech company already taking advantage of GigEd's approach is Lea(R)n, developers of LearnPlatform, an edtech management system.
"I love working with and hiring educators for this work," Lea(R)n cofounder and CEO Karl Rectanus said. "They have a deeper understanding and expertise around the needs of schools and educators, but also the work ethic, the availability, the smarts — it's all there."
Finding available educators, using networks like LinkedIn hasn't been easy, according to Rectanus, and "the cost of running a broad recruiting effort can be prohibitive," he said. "So a network focused on a gig economy for educators makes a ton of sense for us," he added.
It also appeals to Lisa Seaburg, a technology teacher and librarian at Jeffco Public Schools, in Golden, Colorado, who works about 10 hours a week in her spare time for companies like Lea(R)n.
Contract work offers Seaburg a lot of pluses, including "very flexible hours, the ability to work from home and to make extra money," especially during the summer, she told EdScoop. But the opportunity to help develop edtech products also expands her skills professionally, she said.
A service like GigEd, she said, would give her "the ability to get my name out and find different opportunities," she said.
Phillips, who was actively courting companies and educators at the recent SXSWedu conference, just released a beta version of the site at GigEd.co, and is reaching out to clients and educators to sign up ahead the site's official launch.
Flexible deals
While certain details are still being worked out, Phillips said financial terms between companies and participating educators would be negotiated independently.
"They will define what the value of what that transaction is, and we as the platform take a small cut, as is true with any gig economy company, like Uber or Lyft," he said.
But Phillips already envisions adding a wider tier of benefits providing matchup and transaction services.
"We found two areas that seemed to hold a lot of interest … that are different than just the meetup," he said. Without wanting to disclose proprietary details, Phillips said one of those areas revolved around the need for a credentialing or badging system. The second area involved developing materials and support for professional development credits.
"Every teacher has to earn professional development credits to maintain their licensure," he said. "Very often, that professional development is delivered by an edtech company, or a product or content company. We still have some additional validation to do," Phillips said, and as with many startups, the needs of actual customers may differ from prospective customers and drive the site in a different direction.
"We will shape the teacher pool, our sourcing efforts, our recruiting efforts and our marketing efforts around the needs of those early companies, and ideally sort of grow the demand and the supply at the same time," Phillips said.