Digital badges validate skills for special-needs students
Commentary: edWeb.net's Stacey Pusey shares how digital badges can validate training for students searching for a place in the workforce.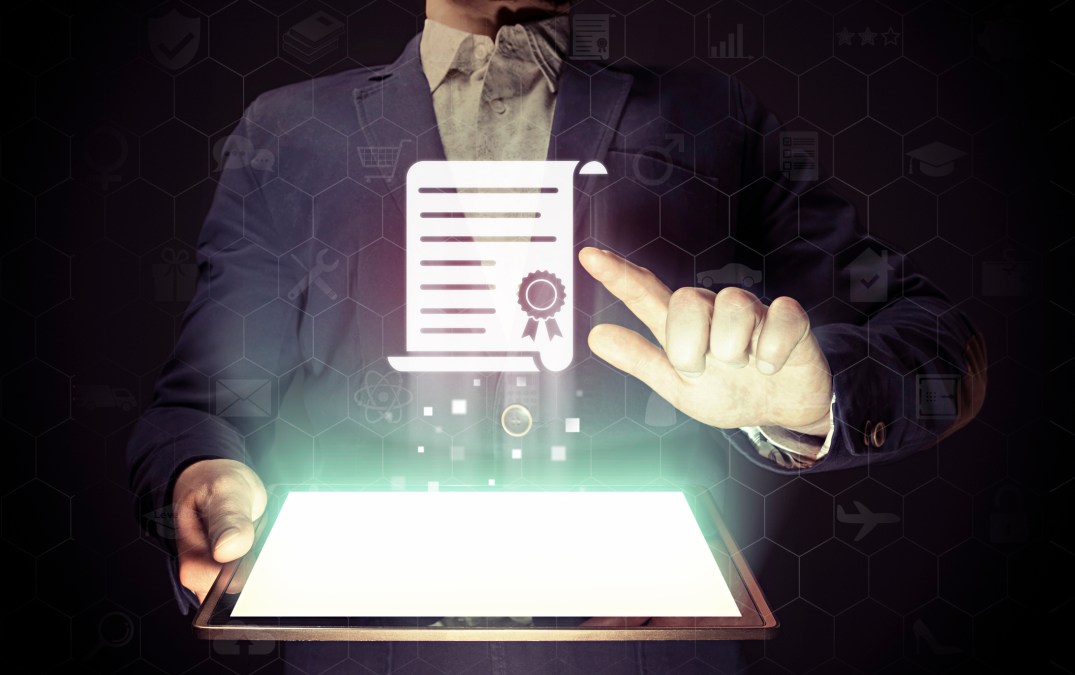 Students with special needs struggle to graduate from high school and earn a diploma, much less pursue higher education or gain meaningful employment. Sometimes, this can be attributed to a skills gap between the desired career and the student's training. Many times, though, the problem is also a communication gap.
During a recent webinar hosted by edWeb.net themed around preparing students with special needs for employment, presenters discussed how and why digital badges can help students validate their training, providing a reliable credential for prospective employers.
First, for any career preparation program, schools need to concentrate on three essential areas:
Career exploration: All students, whether or not they have special needs, want to find fulfilling jobs that they like. For students with special needs, it's especially important because if they find something they like that they are good at, they are more likely to remain at the job.

Job preparation: To succeed — and even to be considered for the position — students need training in the required occupation. Career exploration and job preparation frequently work hand-in-hand. Students with disabilities often don't know enough about a particular career to determine whether or not they would be interested in it. The presenters advised offering training in a variety of jobs as the students explore career paths. That way, they can make informed decisions.

Life Skills Acquisition: These "soft skills," like adhering to a schedule and learning how to collaborate with others, are applicable to more than a student's job. However, without explicit training, even steps like showing up to work on time and taking timely breaks can impact performance.
If the badges are going to have meaning, presenters said, a curriculum must have the same characteristics as other subjects. For example, the curriculum should be evidence-based and have progress monitoring so that educators can make data-based decisions on next steps as students plan for their careers.
More important, though, is how students communicate successful completion to potential employers. A digital badge program, such as the one from Education Associates, the company that sponsored the presentation, should easily and clearly validate and verify achievements for employers. The badges can also be added to social media, to digital resumes, and or even be accessible through online platforms.
Adding a curriculum with digital badges isn't an automatic fix, though, the presenters warned. Digital badges are gaining popularity and awareness, but they are not universal. If employers aren't familiar with them, the badge should become another part of the resume or portfolio. Educators should work with students on how to explain the badges and their significance during interviews.
About the presenters
Dr. Amy Spriggs is an associate professor in the Department of Early Childhood, Special Education, and Rehabilitation Counseling at the University of Kentucky. She received her Bachelor of Science, Master of Education, and doctorate degrees in special education at the University of Georgia. While pursuing her degrees, Dr. Spriggs taught in the public schools, giving her over 10 years of experience working with students with autism spectrum disorder (ASD) and students with moderate/severe disabilities. Dr. Spriggs continues working with this population through consultations, practicum and student teaching supervision, research, and international partnerships in India and Guatemala. She teaches courses related to assessment, teaching, and research methodology. Her research interests include practical systematic instructional strategies for individuals with disabilities, increased independence, evidence-based practices, and technology. She has authored peer-reviewed journal articles and book chapters on these topics.
After receiving her teaching degree from Murray State University, Shelley Mauer worked with the University of Kentucky and the Kentucky Council on Higher Education prior to co-founding Education Associates in 1980. Shelley is responsible for the strategic planning, leadership and supervision for the company's research and development efforts as well as its training division. She strives to deliver proven and effective hands-on career exploration, employability and life skills programs incorporating evidence-based practices for all types of learners. As a National Technical Assistance Provider for the U.S. Depts. of Education and Labor, she regularly works with states to develop programs to meet federal/state mandates and guides the correlations of the company's programs to national standards.
Heidi Speese serves as the division manager for customer care and outreach at NOCTI. Heidi's expertise is in working with educational organizations at the local, state, and national levels on customized assessment and system solutions that support program and student success. She leads a team of professionals in customer service, marketing, and outreach initiatives and guides the development of training workshops, resources, and customized account and program management options for NOCTI clients. Heidi holds degrees in business from Ferris State University and Davenport University and serves as a trustee on her local intermediate school district board.
About the host
The son of two career teachers, Ben Lovell grew up surrounded by an emphasis on education. After graduating from the University of Virginia with a BA in English literature and psychology, he spent a decade in hospitality management, traveling the country and honing his leadership abilities. Returning to his home state of Kentucky, Ben discovered Education Associates, where he rekindled his passion for communication and education. An avid writer, he champions the ability of information to enrich our lives and empower our youth. At Education Associates, Ben utilizes his writing and leadership skills to help develop curricula and enable his colleagues to serve the educational needs of our youth.
About the community
Supporting Students with Special Needs is a free professional learning community on edWeb.net that provides K-12 educators with a place to collaborate on best practices for helping students with learning challenges so they can learn and grow to their full potential.
The edWeb webinar referenced above, sponsored by Education Associates, Inc., can be found here.