​Districts embrace mobile app that puts emergency plans into action
Mobile communications tool puts real-time emergency information in the hands of teachers, staff at growing number of schools.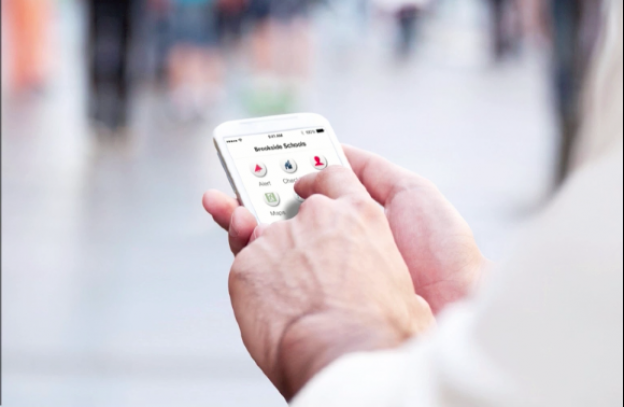 Levaughn Smart worries just a little less these days about emergency preparedness. As coordinator of safety and security for the Kirkwood School District, Smart knows that staff members have immediate access to the Missouri district's emergency plans, broken down into manageable checklists, on their iPads, tablets, smart phones and other mobile devices thanks to an app called CrisisGo.
The app, which is gaining attention among school safety officials across the country, helps teachers and administrators teachers know where to go and what to do, whether there's a chemical spill or a fire, or a student has wandered off.
"In actuality, each person is a first responder," says Smart. "It holds everybody accountable for what they need to do in a crisis," he adds.
In addition, faculty members are able to connect directly with the security team using two-way, multimedia communication, enabling faster and more comprehensive response to emergencies than has been generally available before.
Interest in the app gained momentum in October 2016, when The School Superintendents Association (AASA) partnered with CrisisGo to offer members free access to the panic button and emergency notification features plus training support, if they sign up before March 31, 2017. Over 5500 schools across the country now utilize the mobile app, which among other features includes a panic button and emergency notifications in the event of a dangerous situation.
"CrisisGo is changing how school districts respond to crises by giving them the mobile communications tools necessary to ensure that teachers, staff and administrators know exactly what to do during any emergency and to allow them to continuously communicate as a crisis unfolds," says James Minicello, director of media and public relations for AASA.
Just as schools have shifted from blackboards to Smartboards, they can now move vital emergency plans from the traditional three-ring binder to an interactive mobile app, says Bill Reynolds, co-founder of CrisisGo. Several features make it attractive to district IT leaders:
Procedure changes can be made immediately and pushed out to all platforms
During a crisis, everyone knows what's happening at the same time
The mobile app syncs with student information system, allowing staff to keep a running tally on student rosters and medical concerns
Teachers are empowered to notify safety team immediately when suspicious activity occurs at or near the school
Push notifications can send out roughly 250 thousand messages in 11 seconds
With the information literally in their hands, Smart says Kirkwood teachers are eager to ask questions and seem motivated to create a safety conscious environment. While the app is on all district devices, most teachers have added it to their personal smartphones as well, says Smart. "It's free and they realize the value of it," he says.
Kirkwood started using CrisisGo about four years ago, around the same time a new district-wide emergency plan was being developed, says Smart. District officials were able to customize and build the plan to meet their specific needs using the platform. The result, says Smart, is improved accountability and communication across the district.
"The two-way feature is used a lot and is ingrained in our daily operations," says Smart. Even response to an injured athlete is improved with immediate access to that student's available health information, he adds.
As for critical situations, Smart says that having CrisisGo has helped prepare and calm the district staff members. "It breaks up the tunnel vision, decompresses them and helps them refocus on the task at hand," he says.