Education groups roll out K-12 Computer Science Framework
A consortium led by Code.org releases nation's first framework to guide development of computer science curriculum in K-12 schools.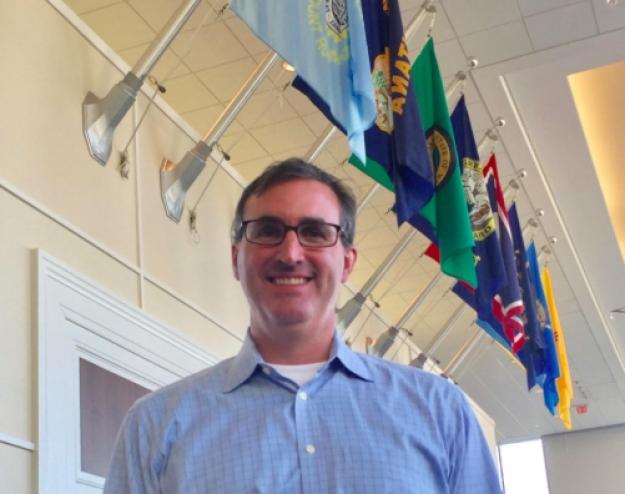 A consortium of education and technology groups released a new national framework Monday aimed at helping states bring computer science instruction into K-12 classrooms.
The framework offers a set of guidelines that state leaders and educators can use to develop their own set of standards, curriculum and instructional approaches in teaching computer science, according to Cameron Wilson, chief operating officer of Code.org.
Wilson announced the K-12 Computer Science Framework at a national State Education Technology Directors Association summit in National Harbor, Maryland.
Code.org helped developed the framework along with the Association for Computing Machinery, Computer Science Teachers Association, Cyber Innovation Center and National Math and Science Initiative. The initiative also received support from Google, Apple, Amazon, Microsoft and Accenture and a variety of education organizations.
Several factors have played into the need for a more formalized approach to computer science education in schools today, Wilson said.
"School districts and entire states have realized, regardless of what career path a student takes, computer science is foundational" to a wide range of jobs and can be applied in many fields, he said.
"They also recognize that exposing kids early on to computer science puts them on the path to the highest paying jobs in the market," he said.
State and school officials, however, have struggled to find a place in the curricula to teach computer science, as well as teachers who are qualified or willing to teach it.
Fewer than half of U.S. schools offer a meaningful computer science course that includes programming, according to a Gallup survey conducted in 2015. And many of those classes fail to attract a diverse population.
While organizations like Code.org have helped raise attention about the need for computer science instruction, state officials said they needed more help developing curricula and instructional strategies, Wilson told EdScoop.
That led Code.org, which has trained more than 43,000 teachers to teach computer science, to begin work nearly a year ago with a variety of organizations to develop the guide for education leaders that was released Monday.
The framework avoids establishing standards, Wilson said, and instead gives guidance on how K-12 schools can engage in computer science issues, approach problems in innovative ways and create computational artifacts with a personal, practical, or community purpose.
The framework represents the work of 27 writers and 25 advisors representing states and districts from across the nation, and was reviewed by hundreds of teachers, researchers, higher education faculty, industry stakeholders and informal educators, according to the framework's producers.