FCC votes to auction off Educational Broadband Service in 2020
Telecommunications providers will soon compete for licenses for the 2.5 GHz spectrum to build out the next generation of their wireless networks.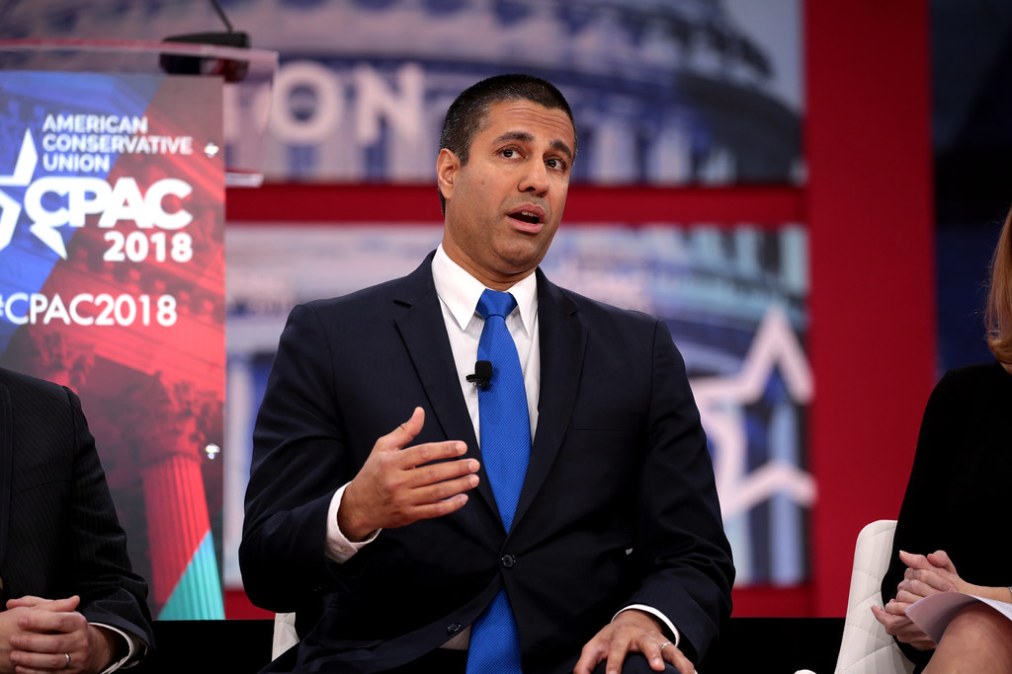 The Federal Communications Commission on Wednesday voted along party lines to auction off unused wireless spectrum currently assigned to its Educational Broadband Service. Education advocates are deriding the decision, which will go into effect next year, as shortsighted.
The order, approved through a 3-2 vote led by the commission's Republican majority, will place 114 megahertz of unused mid-band spectrum up for auction to wireless carriers for the expansion of their nascent 5G networks. Along with approving the auction, the order removes any educational requirements from companies, schools or institutions that obtain licenses for the spectrum. Previously, EBS spectrum was only licensed to educational institutions, barring a few exceptions.
FCC chairman and former Verizon lobbyist Ajit Pai celebrated the order as a step toward "putting the spectrum to its highest valued use."
The elimination of the education requirement has dismayed educational technology groups. The 2.5 GHz spectrum has been used for more than 50 years by educational institutions to develop television programming and access wireless broadband service.
"After failing for 20 years to help school districts acquire new educational broadband service licenses, the FCC's vote is a loss for teachers and students," said Keith Krueger, CEO of the nonprofit the Consortium for School Networking. "This is especially true for learners in rural communities who are consistently passed over in favor of purely commercial interests."
Virtually no new EBS licenses have been issued since 1995, leaving enormous amounts of unused "white space" that Pai and others on the commission have deemed more appropriate for 5G expansion. Commissioner Brendan Carr, a Republican, said he has sent out letters to institutions he discovered using the spectrum "for activities far, far removed from kids and schools."
"[The schools] are liquidating the spectrum and spending cash on pet projects, political campaigns, buying a non-GMO farm and pocketing millions of this tax-free money for themselves," Carr said. "These practices may not only violate FCC rules, but in some cases federal tax laws as well."
Carr commended language in the order that directed the enforcement bureau to investigate the compliance of incumbent licensees. While the 2,193 assigned spectrum licenses serve nearly 10,000 schools and libraries, nearly 85 percent of the population remains unreached by EBS, according to the Schools, Health and Libraries, Broadband Coalition. As a result, EBS primarily assists rural and traditionally underserved educational institutions. The new order, advocates say, would further limit broadband access for those students and teachers.
"Today's vote doubles down on the same auction-driven spectrum policies that have left rural America unserved and low-income students forced to do their homework on Wi-Fi in McDonald's parking lots," John Schwartz, the president and founder of Voqal, a nonprofit group that advocates for EBS, said in a written statement.
Other EBS advocates, like SHLB Executive Director John Windhausen Jr., claimed that auctioning off the unlicensed spectrum to wireless carriers such as Sprint, which already owns and leases 79 percent of all EBS and broadband radio service spectrum, would be a missed opportunity for education. A recent SHLB study found that commercial entities acquiring the spectrum through an auction would only deploy service in 24 of 78 unserved counties across the country, while schools partnering with the private sector would deploy far more often, "because they care about their communities and because the equipment is readily available."
Last month, the Education Department asked the FCC to maintain the educational requirements for licensing the spectrum. While it's possible that the wireless carriers serve educational institutions when they purchase licenses via the auction, there's no guarantee of that happening, Reg Leichty, founder of an educational law firm called Foresight Law and Policy, told EdScoop in June.
Commissioner Geoffrey Starks, one of two Democrats on the commission, said that the FCC would have been better off adopting alternatives to the auction, where small, underfunded educational institutions interested in obtaining a license will not be able to compete financially or technically with large wireless carriers. Starks suggested attaching a condition to new licenses requiring the provision of low-cost service to educational institutions, priority filing windows for rural educational institutions or breaking the spectrum up into smaller blocks before the auction.
"I think we have lost this opportunity and the program has been fundamentally undermined," Starks said. "This item leaves me with grave concerns about the future of the program."