How one charity is boosting the STEM workforce by teaching underserved adults
Commentary: Eileen Abbott, a volunteer with Agile Charities, explains how the nonprofit is helping adults get placed in a growing IT workforce.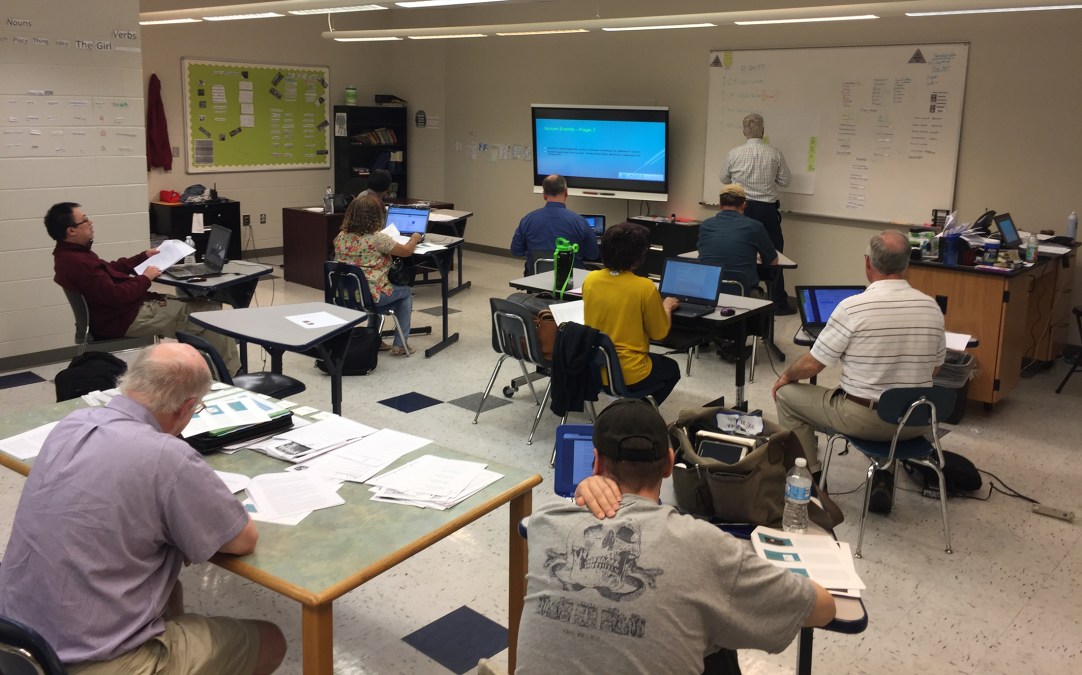 When Dennis Bragg recently learned that a student on the autism spectrum who was struggling to find a job had been hired by a major technology company, he was very happy.
"It was a great moment to watch him go from playing video games in his room to getting a job with Microsoft," reports a joyful Bragg.
It also speaks to the success of Bragg's Agile Charities Software Development and Consulting, Inc., a nonprofit charity he created for the dual purpose of finding solutions to a workforce shortage in the cybersecurity and technology fields, and the challenge of finding jobs for people who need work, such as those on the autism spectrum.
Agile Charities, based in Richmond, Virginia, and with plans to expand nationwide, was started in 2015 to help the underserved find meaningful employment in STEM-related careers.
"The state of Virginia is screaming there is a huge need for cybersecurity people," Bragg said. "Well, guess what — we have a number of individuals that are brilliant mathematically that would make a great fit in those areas," he said about the students in Agile Charities' classes. "They don't have to keep looking for an individual if we have individuals we know are great software developers."
Utilizing a team of committed volunteers, many of whom are leaders in the IT and mathematical fields, Agile Charities offers classes in Python programming, front-end web development, SQL, Agile/Scrum, decision analytics and cryptography. The courses, which are offered at nearly no cost, aim to improve job opportunities for people who most need this chance.
"I do workshops on happiness … and one of the top five things, it turns out, is helping others," said Bragg, who has five degrees, but says his humble beginnings made him decide early on to dedicate his life to elevating others.
Agile Charities assists in solving a dilemma for many parents who have children on the autism spectrum who wonder, "What is going to happen to my child when I die?"
"The statistics for people on the autism spectrum is dismal on getting jobs later on," Bragg said.
But he says the mission of Agile Charities is to try to reverse that.
"The biggest thing is we change people's lives. For those underserved individuals, it gives them an opportunity to totally change their lives to make them employable in a very hot STEM economy," Bragg said.
As for companies and government agencies searching for qualified experts in our increasingly technology dependent world, Bragg says Agile Charities offers top notch candidates.
"What we're trying to do is build a well-rounded individual that knows software development tools … so they know all of the languages. So what we do is build a suite of knowledge."
Initially, Agile Charities solely focused on helping those on the autism spectrum, but the organization has now expanded to assisting others who are often underserved, such as people older than 50 who need work, minorities, and women.
Currently, the nonprofit's classes are being held at churches, libraries, or schools, whenever spaces are offered in these locations, but with expected class growth and to maintain a consistent setting, the organization is hoping to find a permanent, free and spacious venue that can hold at least 35 people.
Bragg says the newly blended classes allow students on the autism spectrum to develop much needed soft skills like communication and socialization through team interactions.
"We teach them not only how to do the technical piece of the software development, we teach them the methodology and the team work behind it, so hopefully when they get out of our classes, they'll be much more productive when they get into a commercial environment."
In fact, the student who was recently offered a job at Microsoft, though shy at first, actually ended up developing his communication and social skills so much, that he started teaching some of the Agile Charities classes. Bragg says this is a prime example of why he created Agile Charities — to not only give hope, but also provide a real possibility for a secure future.