New Jersey school consortium bags big broadband savings
New Jersey education department and 145 schools strike deal to slice broadband costs by 9 million and boost capacity over three and a half years.​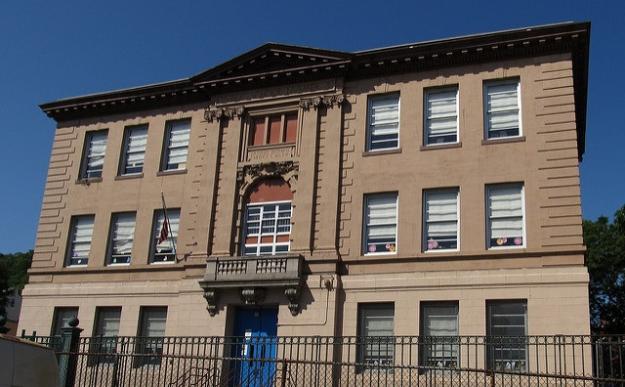 A consortium of 145 K-12 schools in New Jersey proved that when it comes to buying broadband, banding together pays off.
Led by the state Department of Education, the group succeeded in negotiating a deal that will save the schools $89 million over the life of a three-and-a-half year contract — and provide 2.5 times more bandwidth for the schools.
"We created this partnership to just give [school organizations] a chance to come together and make one large buy, and drive down the overall price," said Laurence Cocco, director of the Office of Educational Technology in New Jersey Dept. of Education. "The concept was to use cooperative purchasing to combine statewide buying power." He shared the experience in a webinar held Monday by the State Educational Technology Directors Association.
Cocco said the consortium will expand to include more districts, as well as charter and private schools in the fall of 2016. Within three years, the department plans to create a statewide network including the majority of schools to purchase internet services cooperatively.
The initiative began in July, 2014, when Middlesex Regional Educational Services Commission, a public education agency and partner of the project, issued a request for proposals to Internet vendors. Thirteen vendors submitted their bids and were able to choose the regions where they have geographic strength to provide services. Five of them ultimately secured consortium contracts including Comcast, Lightpath, Affiniti, DNS and Sunesys.
By last April, 145 school organizations signed up for the $20.6 million consortium contracts, which started in July 2015 and will last three and a half years, resulting in total savings estimated at $89 million. The average Internet capacity of participating schools increased to 718 Mbps in fiscal year 2015 from 284.4 Mbps in 2014, according to the state education department.
Also, Cocco estimated that there are about 248 additional districts, charter schools and private and non-public schools which were able to benefit from the contracts. Knowing the price and bandwidth offered in the consortium contracts, those schools were able to negotiate better deals with their providers, according to Cocco.
In general, the contracts made the marketplace more transparent, and drove down the average Internet price for all K-12 schools from $31.50 in 2014 to $14.22 per Mbps per month in 2015, while participating schools benefited most. Various schools still required additional services beyond the consortium's contract deal. "For instance, if they were looking to increase their bandwidth and purchase Internet service, but they want to add voice over IP, that would be off-contract," Cocco said.
The project was a result of the partnership between the state education department, a consulting firm Dellicker Stratgies, as well as Middlesex Regional Educational Services Commission and Bergen County Technical Schools.
"I can't emphasize enough the importance of the partnerships and collaborations," Cocco said. "It wasn't something that we could have done on our own."
The broadband initiative is a part of the state's three-step project in K-12 digital learning called New Jersey Digital Readiness for Learning and Assessment Project-Broadband Component. As a result of the other two projects, the state now has a digital learning portal called NJTRAx. Also, 98 percent of students across the state now take PARCC online.
Reach the reporter at yizhu.wang@edscoop.com and follow her on Twitter @yizhuevy and @edscoop_news.