DHS injects $21.5 million into national STEM and cybersecurity curricula program
The National Integrated Cyber Education Research Center will receive 5 years of funding to expand its reach to a projected seven million new students.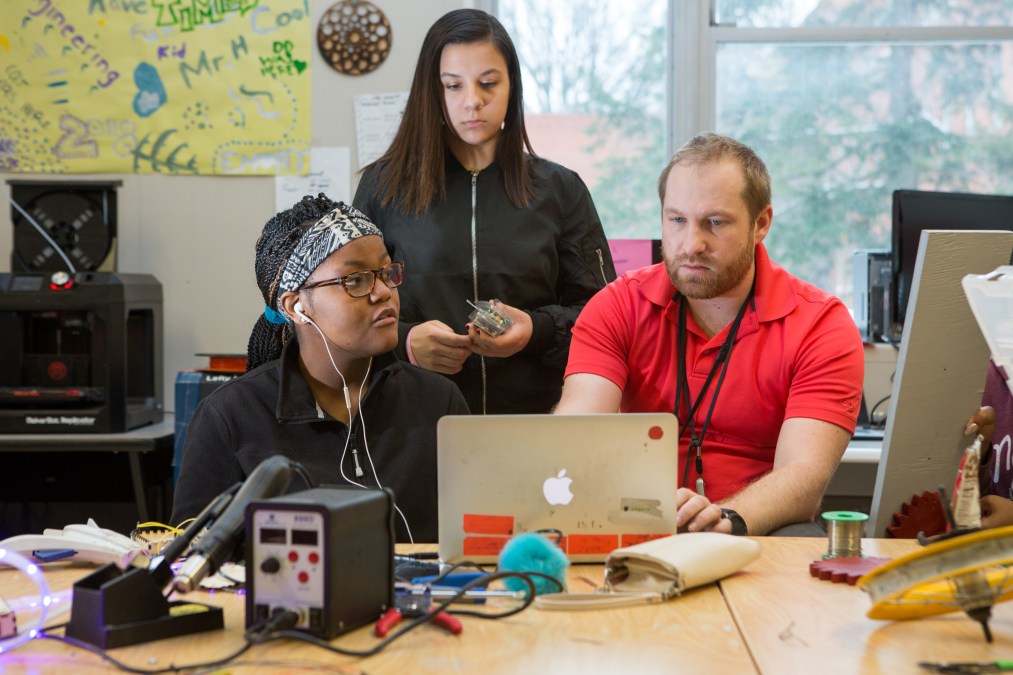 A national cybersecurity and STEM curriculum provider has received a $21.5 million grant from the Department of Homeland Security to expand its K-12 offering to 20,000 school districts through the next five years.
The National Integrated Cyber Education Research Center, or NICERC, was awarded the grant on Tuesday at the Cyber Innovation Center, or CIC, in Bossier, Louisiana, which operates NICERC as its academic division. The grant that provides $4.3 million in annual funding will support expansion of NICERC's free curriculum offerings, which include teacher training, professional development and project-based cybersecurity lesson plans delivered currently to 12,000 teachers in 50 states.
"I want to ensure that students in elementary, middle and high school can intelligently answer the question: 'What do you want to be when you grow up?' because I want them to know what all of the opportunities are," said Kevin Nolten, NICERC's director.
The center has funded NICERC through a series of DHS grants since 2012, when DHS identified the curriculum provider as its lead technical institute for developing and delivering STEM and cyber classroom resources. The grant announced Tuesday was awarded after a recent account of NICERC's "scalable model," Nolten said — NICERC inked its first official state-level curriculum partnership with North Dakota's state technology agency last month.
The five-year grant is expected to provide training for 31,000 teachers at more than 2,000 campuses and events, across 25 full-year K-12 courses and resulting in a projected seven million cyber-literate students. Nolten and Craig Spohn, executive director of the CIC, also touted the extended grant's potential impact on Northern Louisiana's workforce development in the computer science industry.
The content, Nolten told EdScoop, is meant to scale in difficulty with students' skill levels as they progress through school. The lesson plans are designed to teach cybersecurity and computer science from a practical standpoint. A middle-school science class around electricity, for example, could center around a hypothetical cyberattack on the U.S. power grid that requires students to build flashlights out of circuitry to investigate. That in-class application of STEM, according to Nolten, will prepare students for a future that revolves around cyberspace.
The project-based K-12 curriculum provided by the group has grown from a small presence in Louisiana to a national one, with more than 2.1 million students receiving cyber education.
"NICERC's work is now the national standard of education for cyber and STEM curriculum," Spohn said. "It's an opportunity for our kids to stay in this part of the space that didn't exist before. They had to leave the state to get gainful employment, and that's a community of folks we want to stay here."