Salesforce puts student-success alerts in Slack
Salesforce expanded its education offerings, adding a tool that lets instructors directly alert struggling students' academic advisers.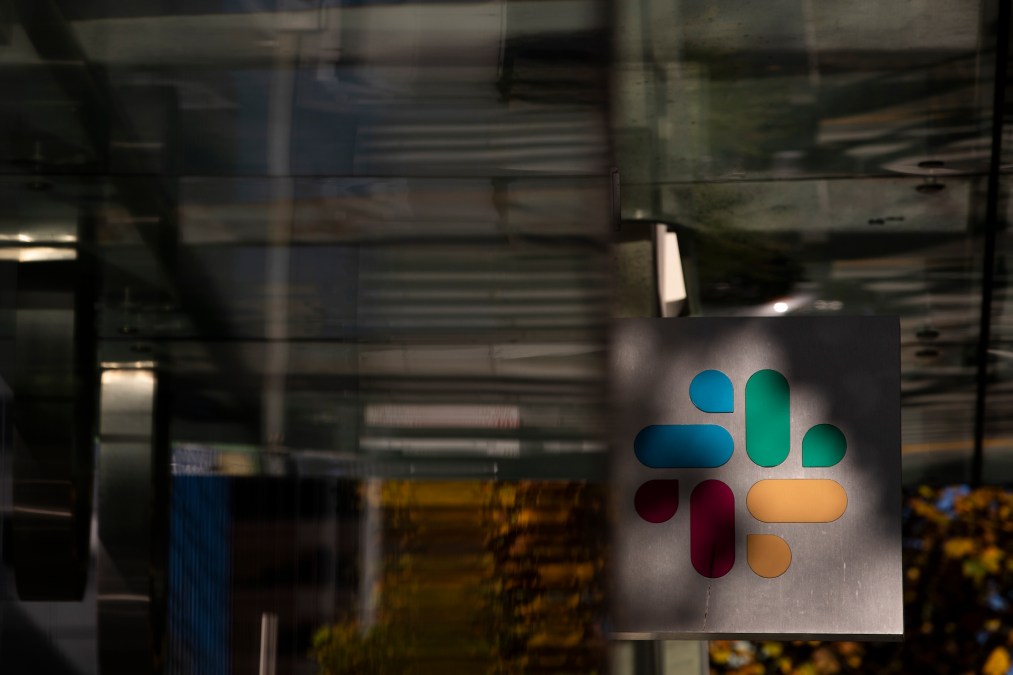 Salesforce is expanding its higher education offerings, tapping tools like its messaging app, Slack, to better keep tabs on student performance and make the most of existing cloud-based software.
The company announced Wednesday a suite of new features within its Customer 360 platform. As more students opt in to online or hybrid programs, university operations typically done face-to-face also need to move online, Susan Morrow, general manager for Salesforce Education Cloud, told EdScoop.
"We need to be able to collaborate with our faculty and staff asynchronously," she said. "We need a way of being able to collect and ensure that wherever people reach us, whatever communication channel they use, that then we can track and ensure that they receive whatever they need. And that's a hallmark of Salesforce across all of our solutions."
Among the new features is a tool called Student Success Alerts, designed as a direct communication channel between instructors and student advising and support teams. When an instructor notices a problem with a student — like appearing distracted or skipping class — they can create an alert. That alert feeds into Saleforce's software for scheduling advising appointments and a designated Slack channel where counselors or advisers can scroll through and reach out to students.
Morrow said that instructors who are concerned about a particular student's progress might not have a formal process to inform that student's academic advisers. But adding such a function to a widely used messaging app like Slack can make it easy, she said.
"It's what we'd hoped, which is this has to be super simple for any kind of instructor that shouldn't need to learn how to do anything or follow any rules. It's at the heart of Slack — it should be just as obvious as possible," Morrow said. "And it has all of the full-feature capabilities of Salesforce for managing the case."
The expansion of Customer 360's offerings taps into a trend of institutions investing in their customer relationship management systems to better connect with students and automate administrative processes as the number of online students grows. Another feature, called Lifelong Learning, connects software to build "storefronts" for students browsing continuing education options.
Salesforce owns several well-known products, like Slack, the data-visualization software Tableau and Mulesoft, a tool for connecting digital platforms, which are linked by a product called Digital Campus.
Other edtech companies are also integrating services on CRM platforms. Liason combined its predictive analytics and CRM software in December to reduce the number of platforms users need to log into. Modern Campus announced this month its joining Ellucian's integration platform Ethos to improve data sharing between the companies' systems.