Six ways cloud answers higher education's call for change
Institutions are looking to cloud to build agility into the network in order to meet tomorrow's challenges while getting maximum value for today's investments.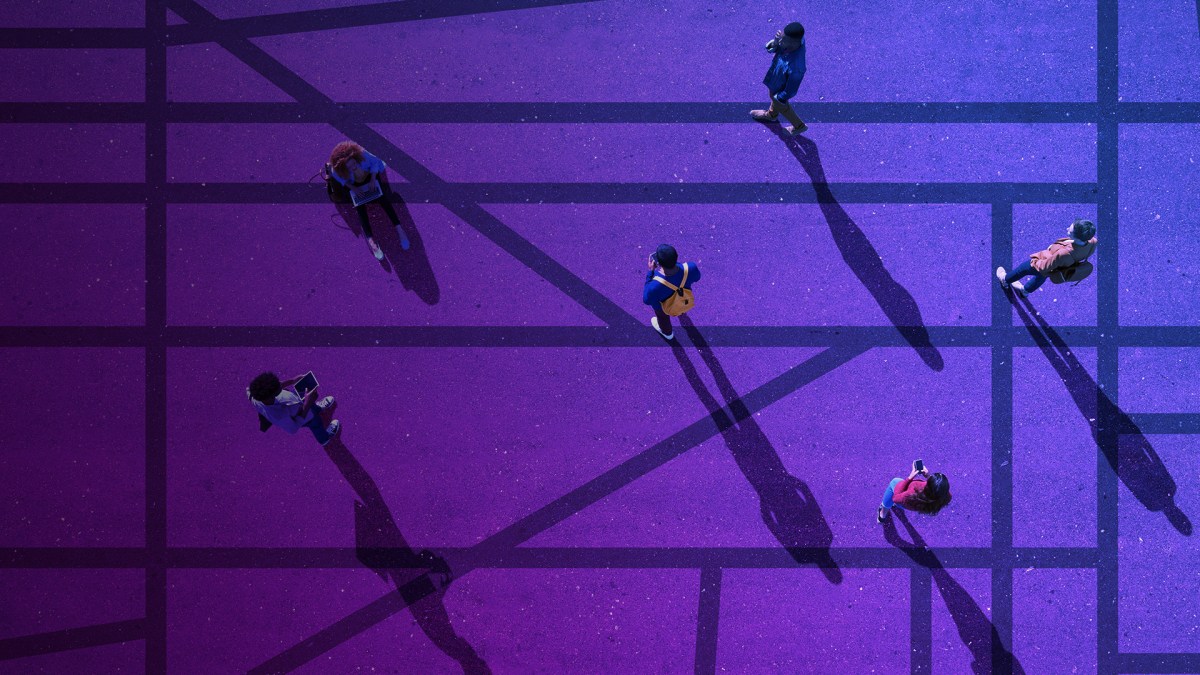 Juan Vela is global head of market strategy at Cisco Meraki — connecting passionate people to their mission by simplifying the digital workplace.
There's no doubt that higher education's journey over the past year has been full of detours, valleys and peaks. Technology leaders helped navigate that terrain, driving initiatives like hybrid learning, enhanced security and cloud adoption in record time.
Embracing change and being able to orchestrate it with agility is the route forward for most — if not all — industries. Perhaps nobody knows that better than those who are spearheading institutions' technological direction for the near and long term. Since there's rarely a correlation between increased challenges and budget, many are likely scrutinizing projects for maximum value. In our conversations with our partners, we have identified six focus areas that higher-education IT leaders are tackling today:
Sophisticated simplicity
The world is complicated enough. Organizations are renouncing hub-and-spoke networks that create ongoing integration issues with each vendor's upgrade. Now, they prefer standards-based platforms with open APIs, ecosystems of developers and guidance from service providers' experts.
Indeed, over the past 12 months, almost 96% of higher education IT leaders experienced at least one network issue on campus and almost 70% had an issue in their housing network, a Cisco Meraki study found.
One cause? Ever-sprawling infrastructures. It is estimated that with multiple vendors, products and updates, IT departments spend up to 90% of their time on maintenance. To improve, many adopt cloud and user dashboards feature automated updates and monitoring that eliminate manual processes and deliver added value, like vertical software or services and remote management.
Channeling cloud
Schools rapidly rolled out cloud last year, with more starting or expanding a cloud-first strategy. Able to quickly support new challenges — with safety and security at the forefront — IT teams are becoming more agile and innovative.
Cloud networks allow IT to manage bandwidth with OPEX, not CAPEX. This provides an opportunity to manage budget dollars to rapidly integrate a cloud-managed network with existing systems, that way administrative teams can focus more on student experience.
Connectivity canopy
One popular initiative is the connected campus. Flexible and adaptable, it demands a reliable, fast, always-on network infrastructure. Students say dependable, speedy Wi-Fi is the most valuable technology for studying.
Additionally, attending school is not all academics. Ensuring Wi-Fi supports gamers, streamers and surfers is pretty important as well. With the steadily growing number of internet of things (IoT) devices across campus, older Wi-Fi is getting pushed to the limit.
Wi-Fi 6 is a powerful and economical way to keep even the most bandwidth-hungry user satisfied and enables new use cases on the same network.
Operating on activity
Traditional challenges will resume as students return, and other challenges will arise, for example, meeting regulatory guidelines in real time.
Sensors and cameras with analytics monitor occupancy rates, density, and foot-traffic patterns across campus to protect school communities. These solutions deliver insight by assessing library foot traffic or delving deeper into data when selecting a site for new construction.
Smart cameras also enhance physical security as they monitor parking lots or blue boxes.
Real, virtual protection
Cyber threats have IT teams clamoring for robust cybersecurity that integrates with physical safety measures.
Cloud-based solutions simplify how users safely access a network and other authorized assets, offering protection and ease-of-use without the hassles often associated with security products or the temptation for users to create shadow IT solutions to work around complicated cybersecurity systems.
Prepare for what's next
As institutions teach future generations, it's impossible to completely prepare for the unknown, but they can be ready to harness change. Removing complexity, leveraging cloud-first platforms, and using open APIs to streamline and build digitally transformative imperatives, like connected campuses with Wi-Fi- 6, actionable analytics, and integrated physical and cybersecurity, are the launchpad of this new beginning.
Discover how Cisco Meraki can connect your campus with an agile IT platform