Small Tennessee town creates first STEAM 'campus'
Mount Pleasant, Tennessee, will offer students expansive programming in science, technology, engineering, arts and math.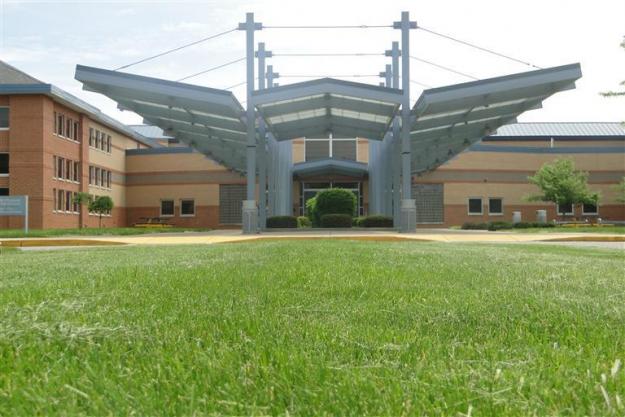 A small town in Tennessee will convert its schools into a K-12 STEAM "campus" that will house programs in science, technology, engineering, arts and math, officials announced this month.
Mount Pleasant, which has fewer than 5,000 residents, will turn its elementary, middle and high schools in Maury County into bastions of experiential learning that will involve other leading organizations like Discovery Education.
Ryan Jackson, executive lead principal of the Mt. Pleasant Arts Innovation Zone, is overseeing the educational transformation. He was hired this summer from Maplewood High School in Nashville, according to district officials.
Jackson said the rapid pace of innovation across the country is not consistent with the type of training kids are getting in school.
"With so much technological advancement in our society, the most puzzling, if not scariest, irony is our unfathomable commitment to an industrial-age education model that has stood now for more than 100 years," he said.
"Imagine instead a world where students as young as three years old begin a life-long journey toward personal excellence through artistic expression with advanced STEM curriculum."
Discovery Education, a well-known repository of digital content, will partner with the Maury County Public Schools district to offer interactive lessons, while an organization called Kids on Stage will offer visual, performing and technical arts resources. Clarcor, a filtration company headquartered in Franklin, Tenn., will show students how their technology works.
School officials will also launch a mechatronics program to help students gain skills in the principles of engineering and electronics, and the middle school's Destination Imagination team will expand to the elementary and high schools. A new K-12 chess team will also be formed.
In a blog post, Jackson said he has been a STEAM advocate for the past two years. He wants to reimagine what education can be for K-12 students through out-of-the-box thinking that mixes traditional arts education with technology.
"Think mechatronics meets AP environmental science and concert band, where amphibious drones collect Zika virus samples set to the tune of Jaws played by a live, student orchestra," he wrote in the post. "Or construction students partnering with a songwriting class."
District Superintendent Chris Marczak said he is giving Jackson the resources he needs to fulfill his vision for the three schools.
"This revolutionary educational approach will inspire students to achieve unprecedented success," Marczak said. "The result will be transformative not only for our educational system, but also for our workforce and Maury County's economy."