Students in rural Virginia access internet at home with Kajeet SmartSpot devices
Fauquier County Public Schools in Warrenton, Virginia, has partnered with a company that offers affordable broadband services.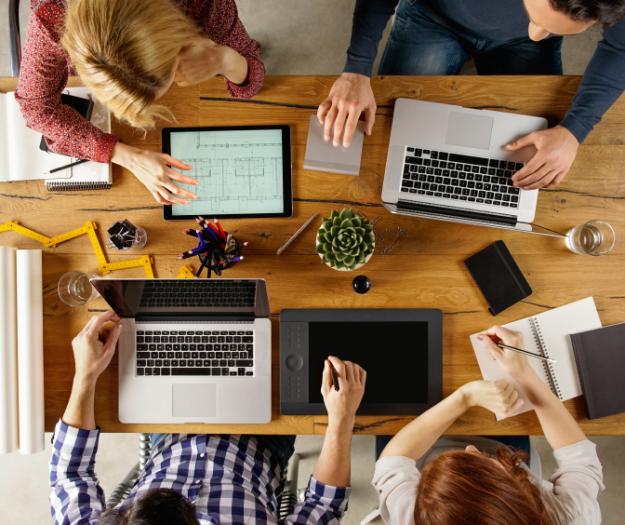 Students in a rural area of Virginia now have a reliable way to access the internet while they do their homework.
Fauquier County Public Schools in bucolic Warrenton, Virginia, has partnered with Kajeet, a broadband provider, to bring Wi-Fi hotspots to kids' schools and homes.
FCPS students can check out Kajeet SmartSpot devices from their schools to bring home to complete assignments. The devices, which are borrowed through the schools' media centers, are connected to the Kajeet Sentinel platform, which allows educators to filter out inappropriate websites.
"The way our county is laid out, we have spotty access to Wi-Fi or even cable broadband," Louis McDonald, director of technology for the district, said in an interview. "We realized kids have limited access to the internet at home — either they have no access at all, or their parents have a data plan on their phone with limits on how long they can use it. We felt that was an impediment, so we started looking at options."
McDonald said Kajeet was the best choice because the company has "a proven track record in the K-12 space," he said. "We like having the ability to manage the firewall. We didn't have to spend a lot of time figuring out what was allowed and not allowed."
Kajeet also was recently approved by the Federal Communications Commission to become a Lifeline Broadband Provider, which means it is eligible to receive federal support.
After completing a pilot phase, the technology department received extra funding for Phase Two to lend out the SmartSpot devices directly to students in three high schools, five middle schools and one alternative school. The district purchased 20 4G SmartSpot devices.
"More of our teachers are engaging with tools on the internet, and we use Blackboard as our learning management system, so teachers do post assignments up there," McDonald said. "When [the students] are home, they're able to go to Blackboard and access the assignments on there, or teachers are having them upload their homework back into it."
The district is now looking into providing devices for kids to take home. Currently students have to use their own devices.
"With the Kajeet pilot, if we have Chromebooks to check out as part of the option with Kajeet, and can only use them with Kajeet, that may actually help with the utilization of the [SmartSpot devices]," McDonald said.
McDonald said the county is trying to tackle the broadband deficiency that has hampered the area, which is surrounded by Virginia wine and horse country. Officials commissioned a broadband study, and want to expand high-speed access in other parts of the county, but they are looking into how to fund it.
"Our county has large plots – people are on 10 acres of land," McDonald said. "From the Comcast or Verizon standpoint, there is not an investment to provide fiber and cable. So we recognize our broadband deployment is going to have be more wireless-based."
Daniel Neal, CEO and founder of Kajeet, said internet connectivity at home is crucial to closing the digital divide. The company has tried to meet students' and schools' needs by offering home internet access for as low as $10 per month.
"Internet connectivity for homework is an acute need for students who do not have it. And there are many, many such students across America," he said.
"As our teachers increase their reliance on technology and Internet resources to achieve success in the classroom, the need to ensure digital equity among all students intensifies. District leaders such as Fauquier County exhibit far-sighted leadership in meeting this need, and therefore investing in the success of their students."
Reach the reporter at corinne.lestch@edscoop.com and follow her on Twitter @clestch and @edscoop_news.