Texas A&M innovation challenge draws students from around the world
In a two-day competition, students from 40 universities will design and build inventions that can be used to help solve global challenges.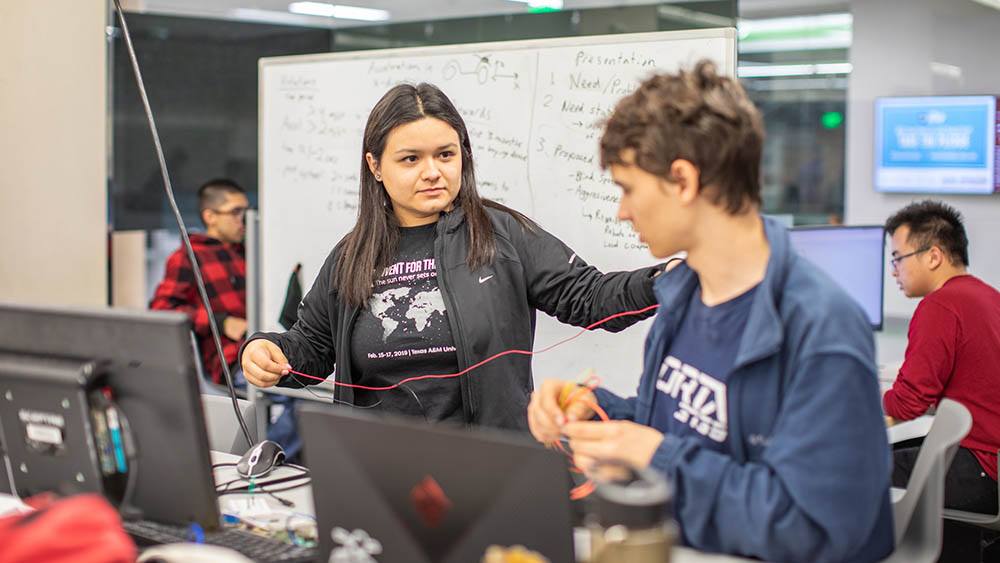 Students from nearly 40 universities around the world gathered at Texas A&M University Friday to design and build new technological solutions to solve global challenges over the next 48 hours.
Started in 2018, Invent for the Planet is a two-day competition that gives college students the opportunity to solve issues related to medical technology, education, digital security, the environment and transportation. The event is also designed to allow students to network with industry professionals and develop problem-solving skills.
Interdisciplinary teams of four to six students will choose one of 16 challenges they wish to solve and work together to create invention prototypes that can be used to address their selected issues.
"Students will work locally with their peers, but also connect globally to share ideas and collaborate," Rodney Boehm, director of the university's Engineering Entrepreneurship Program, said in a statement. "That's where innovation happens. For one weekend, there are no barriers, there are no borders and the sun will never set on innovation."
In past years, winners of the competition have gone on to further develop their ideas beyond the competition.
Winners of IFTP 2019, two Brazilian universities — the Universidade Federal do Rio de Janeiro and the Centro Federal de Educação Tecnológica Celso Suckow da Fonseca — designed a sensor-equipped hat for visually impaired people that vibrates as the wearer approaches an obstacle.
"Thanks to the repercussions of our victory and the equipment we developed, a part of our team is going to CERN in Geneva," team member Breno Ferreira said in a statement. "There, we will have the opportunity to work with a similar technology for [our device's] accelerator particle detectors, and of course we will have the space to show the winning equipment of IFTP 2019 to several scientists from around the world and improve it even more."
The Invent for the Planet campetition is hosted and coordinated by Texas A&M, free to enter and open to all students within any major.
"The strongest teams are interdisciplinary teams that give students a taste of what industry and real-life experience will be. I hear at each event how surprised students are to see how such a diverse team can come together and truly put together a strong and powerful solution to our global challenges," Boehm said.
Five winning teams will be selected at the end of the competition and will have the opportunity to compete in a final competition that will take place from March 31 to April 2.