University of Utah to offer industry certification to game-design students
Link between university and Unity Technology designed to help college students meet demand for skilled developers.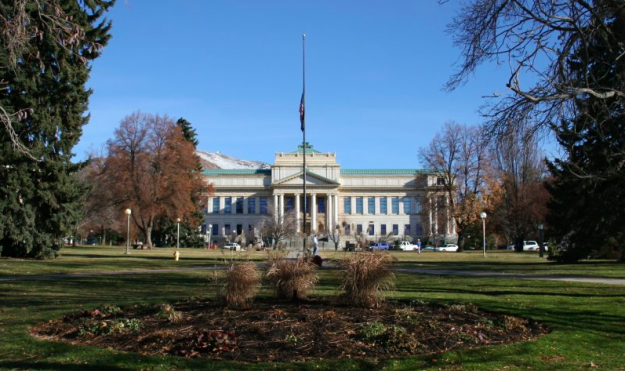 The University of Utah has partnered with a leading gaming technology developer to broaden the base of students using a popular development platform.
The university has teamed up with Unity Technologies, a global development platform for creating 2-D, 3-D and virtual and augmented reality games and experiences, to give student developers the opportunity to validate their design and programming skills.
The move in part reflects how colleges and technology providers are working more closely together to help stimulate science, technology, engineering and mathematics (STEM) education and the computer science sector in academia.
The Utah-Unity arrangement, however, offers an additional incentive: Senior undergraduate and graduate students in the university's entertainment arts and engineering program can become Unity Certified Developers through the program without charge.
"A dedication to academic excellence is our top priority, and we take every measure to ensure that our students are well prepared for their careers in the competitive fields of game design and development," said Robert Kessler, director of the entertainment arts and engineering program. "The Unity Certification Exam is one more way we can help our distinguished alumni stand apart from the crowd with marketable skills and a strong foundation."
Unity Technologies, based in San Francisco, serves more than 5.5 million registered developers around the world, from independent creators and hobbyists to mid-size and AAA studios. Megan Stewart, head of global education at Unity, said the program helps bridge the gap between a passion for games and a successful career for students.
"The University of Utah is the most prestigious game design program in the country, and this move illustrates a clear focus on the long-term success of their students," she said.
Named by the Princeton Review as the top academic game-design program in the country in 2016, Utah's entertainment arts and engineering program has received special recognition for the quality of its academics, strength of faculty and high rates of job placement for alumni. Its graduates have gone on to work at some of the industry's largest game developers, including Electronic Arts, Bethesda Softworks, Blizzard Entertainment and Ubisoft.
"There's an incredible demand industry-wide for developers with Unity skills," said Jake Muhele, a Utah graduate and a programmer at Red Interactive. "Certification with Unity will make them even more ready to hit the ground running at their first job. The certification program provides a needed standard for development that is quickly recognized among the many studios using Unity to develop their games. Certification with top-name game engines is clearly the next step for the game industry."
In addition to the Unity Certification Exam, Unity also provides an online learning program that directly maps to the content covered on the exam and was specifically designed to help students prepare, company officials said. The courseware was also designed with educators in mind, and developed based on modern learning science principles to complement and support the way they teach.