Top edtech tools trending at ISTE
ISTE lecturers offer top technology tools that teachers and students can easily use in the classroom.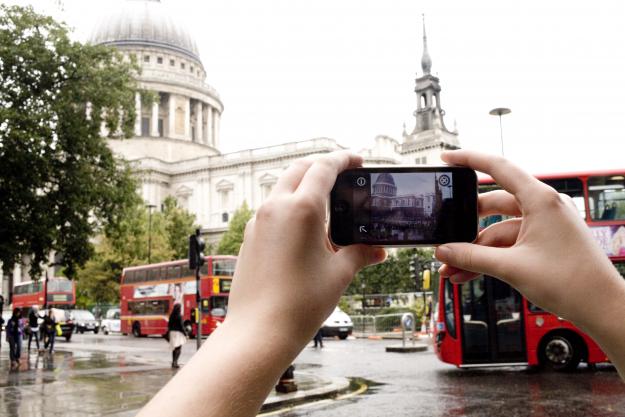 DENVER – With all the edtech tools out there, how do teachers choose which ones to use?
Lisa Greathouse and Lori Maldonado, both of SimpleK12, a professional development site for teachers, helped pare it down – to 101 free tech tools available online or through apps. They spoke to a packed auditorium of mostly teachers at the annual ISTE conference, which brings together thousands of edtech enthusiasts and administrators.
We went a step further, narrowing it down to the top 10 tools that we think provide a good mix of helping both teachers and students meet standards and stay engaged in the classroom.
Storify – This digital storytelling tool allows students to build a narrative and pull any number of sources and supporting information from social media. Kids can create timelines pull accounts and photos from Twitter, Facebook and Instagram.
Historypin – As the name suggests, this website is great for teaching students about history. But it's not just limited to history class – for example, if students are reading Tennessee Williams' "A Streetcar Named Desire," they can study the history of New Orleans on the website, which is filled with documents, real family photos and other authentic content posted by users.
Quizizz – This fun assessment tool allows teachers to create multi-player quiz games (or find ones that other teachers have already made). Students can go at their own pace, and teachers don't have to wait for the whole class to finish before moving onto the next question.
[Read more of this week's coverage from ISTE 2016.]
Print Friendly & PDF – This tool makes teachers' lives significantly easier. They often have to print large amounts of lesson plans and other documents, but with this website, teachers can just plug in the URL of the document they want to print without all the ads and photos that can often distort the pages.
WatchKnowLearn – This site offers more than 50,000 educational videos that teachers can search and sort by grade, age level and content area. All videos are reviewed by fellow educators and safe to use. Greathouse and Maldonado encouraged teachers to use this tool if they want to flip their classroom and have kids watch videos at home.
Symbaloo – This visual bookmarking tool allows students to organize research papers and notes. They can easily organize their references for papers using virtual bookmarks, and they are laid out on an easy-to-read dashboard.
Typing.com – Let's face it – it can be easy to forget the basics. As schools focus more on advanced computational skills, there are fewer computer classes where students actually learn how to type. This website helps kids practice keyboarding skills, which is important as more schools adopt digital assessments.
Global Read Aloud – Ever thought of doing an international book club? Now students can using this interactive website. From Kindergarten to college, students around the globe can connect with each other online.
Gooru – This personalized learning tool helps track students' progress as they complete assignments. It offers a powerful analytics tool, even when students are taking formative assessments, to see how they are doing and what they struggle with through a dashboard.
PowerMyLearning – This site is a one-stop shop for lesson planning. Teachers can use pre-made playlists, or create their own, and all lessons are aligned to Common Core standards.
Reach the reporter at corinne.lestch@edscoop.com and follow her on Twitter @clestch and @edscoop_news.