UCSD aims to revolutionize student success with new data-rich platform
The Student Activity Hub, debuting at UCSD and the University of Kentucky, provides a "360-degree" view of student behavior and performance.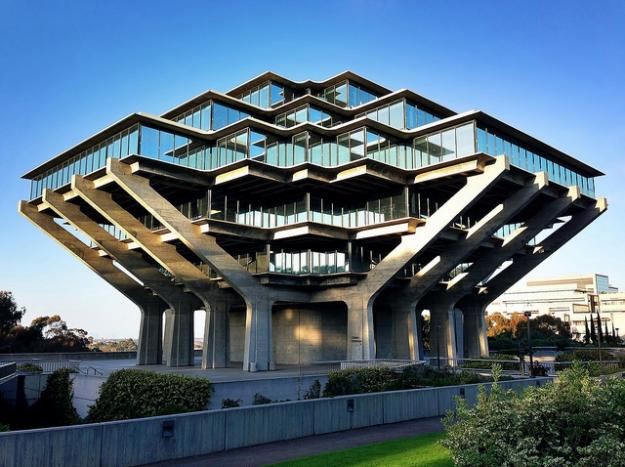 Data analytics tools are proliferating on campuses as higher education leaders increasingly seek ways to maximize retention, graduation rates and other metrics of overall student performance.
A case in point is the University of California, San Diego (UCSD), where officials are rolling out a data-rich Student Activity Hub to provide real-time insight into student behavior and performance, analyze and correlate that data, and use it to shape positive outcomes.
The Student Activity Hub is a product of SAP, an enterprise application software company. UCSD is currently beta-testing the hub and is training staff on the platform, with plans to initiate a full rollout in January, said Vince Kellen, the university's chief information officer. The University of Kentucky will also be deploying the SAP platform.
Kellen said the speed and performance of the hub is "just outstanding. It lets us do things with data that we otherwise couldn't do. It also creates for the analyst and the people who consume the data a great experience, where they're clicking at the speed of thought."
UCSD wants to boost its graduation rates and see more of its students graduating in four years than in six. The hub "is going to help us do this better and faster and look at a broader set of data than we otherwise would, including how well they're engaged with different parts of the university," Kellen said in an interview with EdScoop. "It lets us accumulate a broader set of data and get deeper insights into how we can continue to make improvements so the students can graduate in four years."
In recent years, predictive analytics has taken off in higher education. Middle Tennessee State University and Georgia State University, for example, each developed analytics systems that have produced measurable improvements in their students' success. SAP expects its Student Activity Hub to generate similar results — and intends to achieve those results without asking partner institutions to commit much time or resources.
In addition to improving retention and graduation rates, actionable data can support fiscal decision-making, help reduce costs and even make college more affordable, Kellen said.
"One of the challenges we have in education is to figure out how to allocate our resources," Kellen said. "We have to look with a finer … granularity at where our investments are really paying off. It's going to help us reallocate resources better, streamline our administration and the support staff around it. That's one way it's going to help to reduce costs."
Plus, if more students are able to graduate within four years, they'll save thousands — and even tens of thousands — of dollars on tuition and other fees, he added.
A wide range of data from all campus sources will be used to form what UCSD officials describe as "a full 360-degree, real-time profile of each student."
Data include more traditional indicators — such as students' high school GPAs and standardized test scores — which support predictive analytics in the hub. The technology also captures information about student behaviors, such as the extent to which they are engaging with the university's tutoring center, how frequently they are logging into the institution's learning management system and whether they are meeting with their advisers or regularly attending class.
Intended users include faculty members, advisers, administrators and students. "The hub will have many interfaces to it," Kellen said. "The one we want to give to the student would be recommendations and messages in their mobile phone," he said, touching on the student engagement approach — text messaging — that others have been trying to perfect for years. "We'll push advisers based on the data and then they can adjust how they're interacting with the students."
UCSD's expectations for SAP's Student Activity Hub underscore the potential value for analytics in higher education.
"Analytical technologies and platforms are only going get more significant year over year because we're getting better and better at integrating the data," Kellen said.