University retention is falling, but data interventions can help
Commentary: Andrew Geant, co-founder and CEO of online tutoring company Wyzant, shows how technology can help schools support students proactively.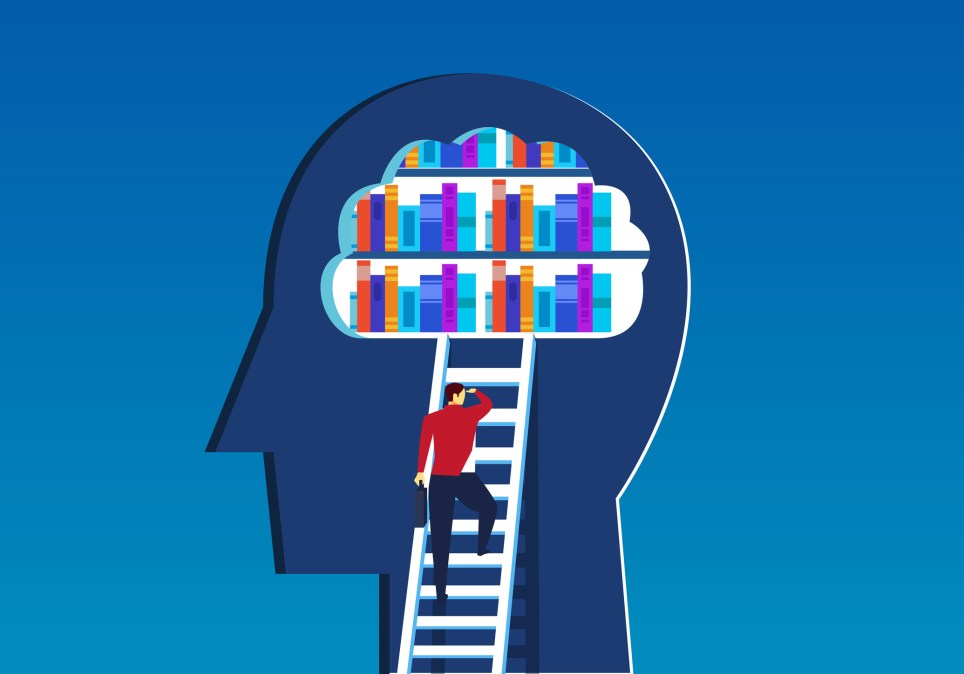 The nation's universities have seen enrollment fall for the last six years, meaning retention is more important than ever. One common first step colleges are taking is to introduce big-data solutions that analyze data to identify struggling students, which offers valuable insights into risk factors for dropping out.
Without follow-through, though, insights alone won't help retention. Universities must use these big-data insights to drive targeted interventions with proven efficacy. Here, I outline two real-world models where this has worked, as well as the features that tend to make targeted interventions successful.
Proactive engagement
In the last 15 years, Arizona State University has increased its freshman return rate by 11 percentage points, to 85.2 percent, making it the leader among the state's public universities. It got there in part by adopting tech solutions like Civitas, an education-specific data analysis platform.
Civitas ties into ASU's existing tech stack to pull data about all kinds of student activity, from class attendance to engagement on Blackboard. The school's data analysts pored over that data to identify patterns that suggest a student is at risk for dropping out.
One example: a sudden decrease in Blackboard engagement. Now, such changes trigger automatic warnings to various advisors, who then reach out proactively to the student to address the issue.
In addition to Civitas, which identifies problems that can lead to dropping out in their earliest stages, ASU now uses an app called GetSmart, which aims to prevent problems in the first place. By providing students with crucial information about course enrollment deadlines and connecting students to peers who can answer questions, the app helps eliminate confusion and create a community, both of which can improve retention.
ASU also aims to build community through its First-Year Success Center, which provides peer-to-peer coaching via (again) proactive outreach on the part of the counselors.
A different approach
Western Governors University, which has seen a nearly twelvefold increase in enrollment since 2005 and expects 20 percent yearly growth moving forward, has tested another approach. Committed to maintaining individualized student support as it scales, the nonprofit online university launched a pilot program partnering with tutoring platform Wyzant to provide struggling students with one-on-one support.
Wyzant offers access to more than 80,000 subject matter experts who can tutor students in virtually any area, from foundational knowledge gaps to highly specific, expert-level topics. The partnership focused on working within WGU's existing infrastructure:
Wyzant was integrated into the school's existing workflows so faculty and advisors could easily refer students to Wyzant who needed additional support.

The Wyzant team worked with WGU's faculty and administrators to identify the right triggers that signaled a student was in need of additional tutoring (e.g., failing a quiz).

WGU administrators and instructors had access to a dashboard where they could monitor student and tutor activity to see what was working and who still needed help.

The integration allowed for flexibility and cost control, empowering WGU admins to limit the number of sponsored sessions and a maximum hourly rate it would cover for tutors.

WGU students were able to schedule tutoring sessions for times that worked with their schedules, rather than when instructors or advisors were available for office hours.
The pilot showed that the program was most effective when a student worked with both a course instructor and a Wyzant tutor. Those who just visited an instructor or just worked with a tutor had course completion rates around 70 percent, while those who did both completed at a rate of 89.3 percent.
Common themes for success
These two approaches highlight the importance of creating retention programs that make sense for a given institution's structure, culture, and student body. What they have in common, though, suggests that targeted interventions must have the following characteristics to succeed:
Data-driven insights

: A true big-data approach means analyzing data to discover not only directly correlated variables that affect retention (such as Blackboard engagement) but also derived variables, such as how far above or below average a student measures on given indicators. This requires having analysts actively considering and interpreting data that the university collects.

Automation

: Manual systems may offer anecdotal success, but they aren't scalable. Part of the work of data analysis is identifying behaviors that should trigger intervention.

Integration

: Any new tech must integrate seamlessly with a university's existing tech stack. Otherwise, it will be too onerous to translate data to insights and insights to action.

Individualization

: No form of teaching is

more effective than one-on-one tutoring

. And as Civitas claims in its

mission statement

, the ideal state is to offer the right intervention at the right time to the right student. In an era of

post-traditional students

, it's no longer sufficient to assume a boilerplate program will help all or even most students who are struggling; only hyper-relevant interventions will succeed.
Already, about 74 percent of today's college students have at least one characteristic that used to be considered "non-traditional." That trend is likely to continue. As it does, colleges will need to find ways to adapt to and better serve their student bodies to improve retention and graduation rates.