Pre-Covid planning enabled 'unthinkable' digital transformation at USF
The adoption of a unified communications platform and a shift in project management has enabled the University of South Florida to adopt new products at least three times faster, the university's CIO said.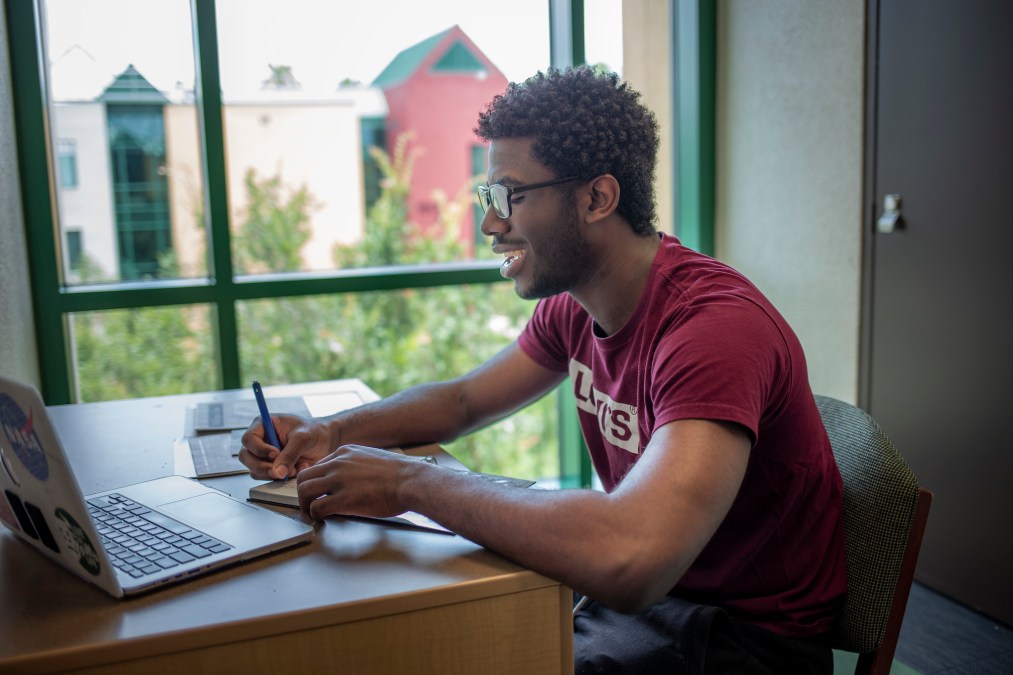 Two key organizational tweaks have enabled the University of South Florida to adopt technological changes at speeds that would have been "unthinkable" before the pandemic started, the institution's chief information officer said during an online conference Tuesday.
In particular, the institution began installing a unified identity access and communications platform, called ONE USF, that allowed students and faculty at each of its three campuses, in Sarasota, St. Petersburg and Tampa, to communicate and collaborate on projects through a single system. The second change, which also started before the pandemic began, university CIO Sidney Fernandes said during Educause's online conference, was a shift from "project-based delivery to more of a product-based delivery."
These seemingly basic changes, he said, unknowingly prepared university leaders to quickly adapt to the pandemic, inspiring projects — such as a shift away from desk phones to a voice-over-IP platform — to be adopted between three and five times faster.
"What we had to do immediately [when the pandemic started] is plan for a massive transition of infrastructure that used to be on campus to off campus," Fernandes said. "What held us in good stead was all the work we had done before in terms of strategic planning, both on connectivity and unified communication platform, that we just accelerated."
This rapid response, he said, included moving 56,000 students to Microsoft's Office 365 platform within one week and moving USF's enterprise resource planning platforms onto Microsoft Azure.
Anthony Salcito, Microsoft's vice president of worldwide education, joined Fernandes in the online session to say that he's seen similar stories across higher education.
"In many ways, the shift to remote learning was often a reflection of the same journeys we've had with technology for decades," Salcito said. "Institutions that were planful of both the response to the recover time have been more aggressive and more eagerly able to reimagine how their role is shifting and their services are increasing in value."
The pandemic's arrival also complicated USF's plans to build a new medical school in downtown Tampa. If the university hadn't adopted its unified communications platform that allows collaboration across its physical locations before the pandemic started, Fernandes said, none of the continued technological change would have been possible at the current rate.
He also noted the importance of his own IT shop having adopted a posture that enabled the rest of the organization to succeed.
"The first thing we said when we got together was IT should be a value center, delivering minimally viable value in rapid increments at the speed of business," he said. "What we've now pretty well understood is that we in IT need to be in the business of tilling the field and creating mechanisms for the faculty and the support units to be able to do a lot more."
Now faculty are taking advantage of those capabilities to a degree that, he said, has been both surprising and exciting.
"You're always going to have that curve where you have some faculty conservative in their approach and others that embrace, but what we found is in the middle of that bell curve an amazing agility from the faculty themselves because their passion is teaching," Fernandes said. "And our goal was to try to make the technology disappear as much as possible."
And while USF leadership didn't know it was preparing for a pandemic when it began instating these changes, he said, they've been invaluable during the pandemic response.
"Having a platform is so critical. If you have disparate systems, this doesn't work," Fernandes said. "I think a lot of technologists will agree that the technical side is usually relatively simple, but the change management takes longer. Since we've incrementally built trust, we feel we can really stomp on the accelerator when it comes to the digitalization because the value is self-evident now."