Improve student outcomes with data partnerships, UT researchers urge
A new report outlines how a partnership between the UT System and the U.S. Census Bureau is advancing data-driven policy that puts students first.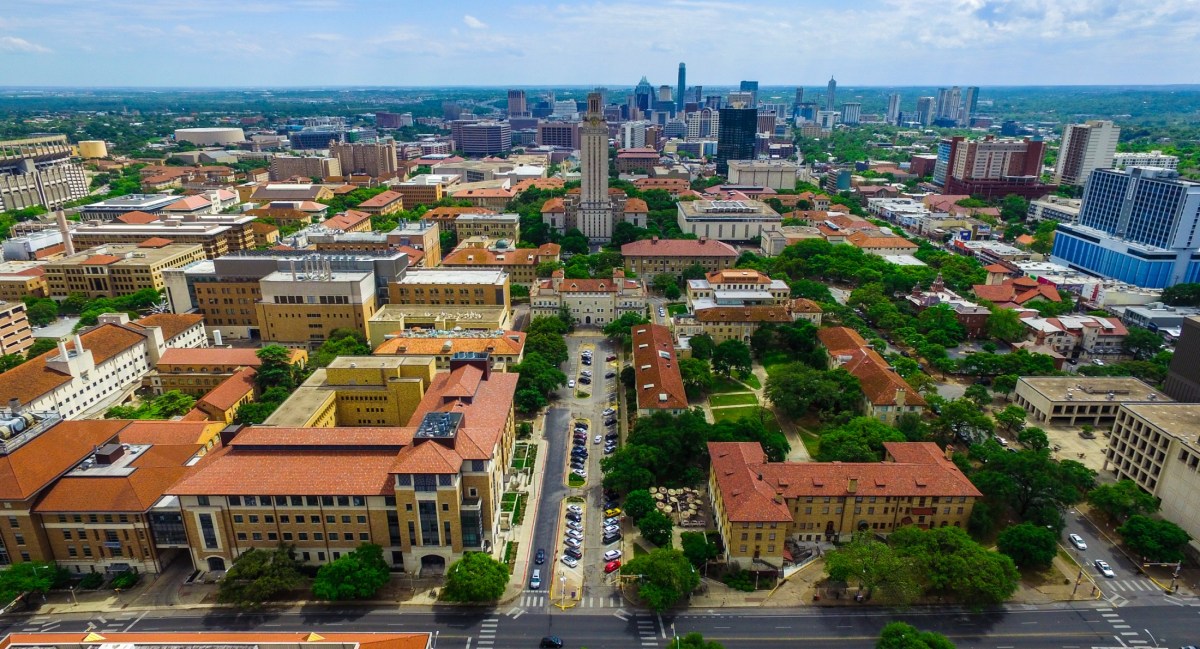 The University of Texas System published a report Wednesday providing a shining example of how states and their universities can close gaps in college access and student success. The report describes a first-of-its-kind collaboration between the UT System, comprised of 14 educational institutions across Texas, and the U.S. Census Bureau, designed to reveal insights on student outcomes, while serving as a technical roadmap to help institutions pursue strategic data partnerships with government agencies.
"The partnership between the UT System and the U.S. Census Bureau has demonstrated that is possible to protect student data and at the same time provide timely information to help students make informed decisions," said Stephanie Bond Huie, co-author of the report and vice chancellor for institutional research and analysis for the UT System.
In 2017, the UT System and the Census Bureau began matching records from each organization's respective datasets to show how much students were earning after graduation. Data from the Census Bureau records includes earnings estimates one, five and 10 years after graduation — by industry, position and geographical location. The UT System provided information on the debt students accrued while earning their degrees, as well as degree type and other academic variables.
The resulting data network and navigation tool displays the average student debt-to-earnings ratio by institution, degree level, and field of study within the UT System to give students a clearer picture of the potential return on their investment in education and for higher education officials to develop strategic plans to maximize student success.
"I think what's exciting about this data is that you can have multiple lenses," said David Troutman, report co-author and associate vice chancellor of institutional research and advanced analytics at the UT System.
Students and parents can use the data to make informed decisions about their educational and financial futures, he said, while on the other hand institutional leadership can use the data to examine students' debt-to-income ratio and create evidence-based policies and practices that ultimately promote the success of all students.
"As institutions, we can be more strategic on how to use financial aid dollars so that we minimize the debt that's incurred," Troutman said.
Building momentum
Troutman and Huie said the tool was well-received by students and administrators in the UT System, and that similar initiatives have the potential to help other institutions across the country.
"Part of the momentum for this report was to provide a guide so that other schools throughout the U.S. who would like to do something similar as we did with the Census can actually initiate that partnership," Huie said. "States and other higher ed institutions get this data but then they kind of have trouble figuring out how to display it."
As suggested steps to establish such a partnership, the report details the steps that the UT System and Census Bureau took, from outlining the purpose of the data project to preparing and disseminating data. The report also outlines how census data can be used by institutions to create data visualization tools for students, families, higher education officials, the public and policymakers.
Colorado, Michigan and Wisconsin have established similar partnerships with the Census Bureau, according to the report, but Troutman said that what the UT System has done is unique.
"We try to be very transparent with our data and build tools that can create actionable information and not just having tables [of data] that can be sent out," he said. "You can build the relationship with Census, you can have this information, but if you're not able to create actionable information or an actionable tool … it wont provide insight into the value of higher education."
Loose ends
Ultimately, Troutman said he sees all 50 states forming similar partnerships to access government data on students.
However, even with the new insights that this network of information has given the UT System, there are still gaps in the data, including how many hours a week graduates are working and specifics on where those jobs are geographically located.
Because the Higher Education Act currently bans the collection of data on student employment outcomes to create a national network of student-level data, the UT System had to partner directly with the Census Bureau to receive student employment data. This siloed approach to data sharing means that educational institutions and their stakeholders are unable to efficiently access the necessary data to create a comprehensive picture of student outcomes.
"We're trying to make the argument that it's important to have a data source, a national data source, that covers all students and provides this information," Huie said.
In many ways, she said, the partnership between the UT System and Census Bureau serves as a proof of concept that data can be shared between the government and education institutions in a way that protects the identity of students and helps create a useful tool for stakeholders in education.
But as Congress works on the reauthorization of the act, Huie said she hopes successful data initiatives stimulate conversations about lifting that ban.
"The ultimate goal is to make sure that all high school students have this information at their finger tips so that they can truly see themselves as being able to go to college and have a manageable debt and that will lead to a good career and earnings outcome once they've graduated," Troutman said.