UW-Green Bay CIO outlines this fall's IT refresh
By instituting a new framework for IT services and processes and adjusting the department's structure, UW-Green Bay CIO Wendy Woodward said there will be more clarity on the path to digital transformation.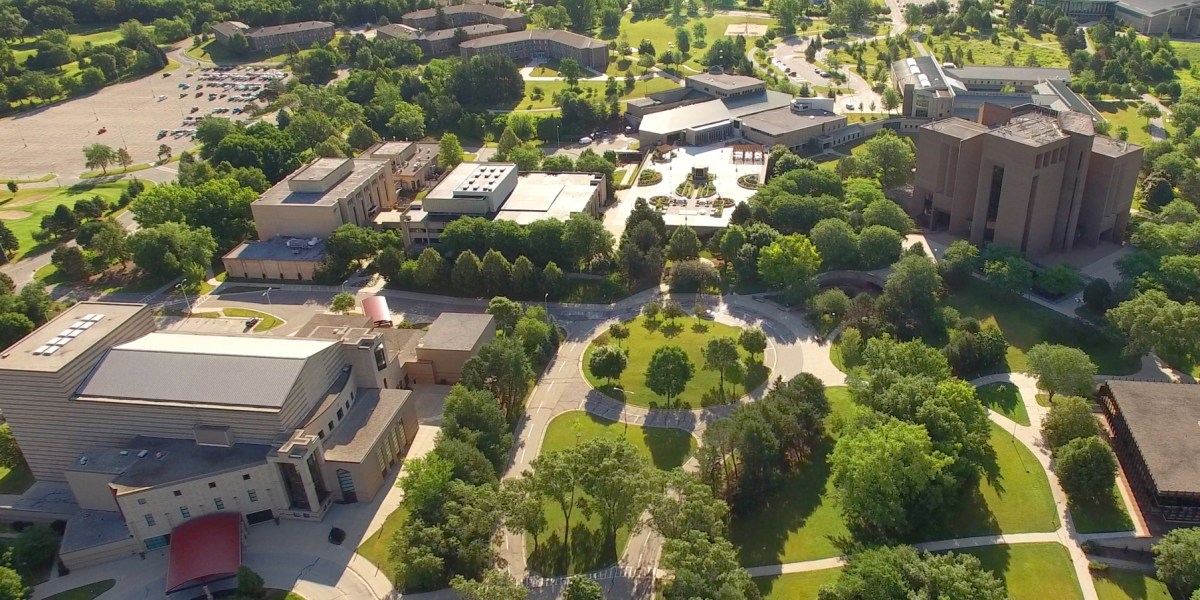 The University of Wisconsin-Green Bay this week announced it's updating its IT operations this fall — including changing department names, tweaking the technology division's structure and training workers on new terminology. The adjustments are intended to provide a common language across IT and drive the campus's digital transformation plan, Chief Information Officer Wendy Woodward told EdScoop.
UW-Green Bay's 35 full-time and 25 part-time IT workers will train on the IT Infrastructure Library, or ITIL. The framework for IT services and glossary of terms will help unify operations and make better use of resources, Woodward said. In addition to providing a common language for IT workers, ITIL outlines guidance for processes such as purchasing new technology, she said.
"If someone comes to me and says, 'I want to buy a piece of software,' my first question is going to be, 'What is the problem are you trying to solve?'" Woodward said. "Don't tell me the solution you already have, but what is the problem you're trying to solve, because we need to first look across our current tool set and say, 'Do we already have something?' Because times right now in higher education, you know, money is not flowing super freely. We have to be fiscally responsible."
The division is also looking to solidify its identity on campus with a recent restructuring, Woodward said. Part of that was modernizing the names of groups and departments within the division, like rebranding its "management information systems group" as "enterprise applications" and changing "client services" to "technology support services."
The division is also adding portfolio management to its project manager role, Woodward said, to keep track of the services IT provides across the university, with the goal of creating a service catalog. The division is also adding a budget coordinator to its IT administration team to shift some of the administrative work off of technically-skilled employees, she said.
"I think [the realignment provides] clarity, but it's also providing focus to IT because they are pulled in way too many directions," Woodward said. "They don't know what the priority is, or what you know, they're doing their best. Everyone wants to just work really hard and solve everybody's problems. But it's about helping them better manage the workflow and the expectations, and then it gives us a platform for how we can communicate about what we're doing and how we're doing it."
Having previously worked at Wheaton College and Northwestern University, Woodward began as UW-Green Bay's CIO on July 1. She said in her first 90 days as CIO, she's spoken to faculty, staff and students and looked to find common business needs across departments. Though there are no definitive plans yet, some items being considered include assessing how the university stores and catalogs data to better form reports from across departments and possibly extending a currently-used customer management relationship system across campus, Woodward said.
UW-Green Bay, which consists of three campuses, operates under six strategic priorities, one being digital transformation. Many higher education institutions are currently reimagining digital services, pulling data together and purchasing new solutions to improve processes. IT is central to digital transformation because of the role workers play in incorporating and supporting new technologies.
Woodward said part of enabling digital transformation is educating people on campus on how technology touches every department and that everyone has a stake.
"We need to start treating technology as part of our core, who we are and what we do," she said. "Not that the technology will drive who we are and what we do — it's a supportive tool — but that we all have to have ownership in it and think about 'what is my responsibility for managing and protecting the data, am I doing this in a way that is collaborative across the institution versus just for my needs?' It's one big group."