$20 million in NSF funds slated to support K-12 computer science teachers
The National Science Foundation announced new funding is available aimed at supporting teachers to boost K-12 computer science instruction.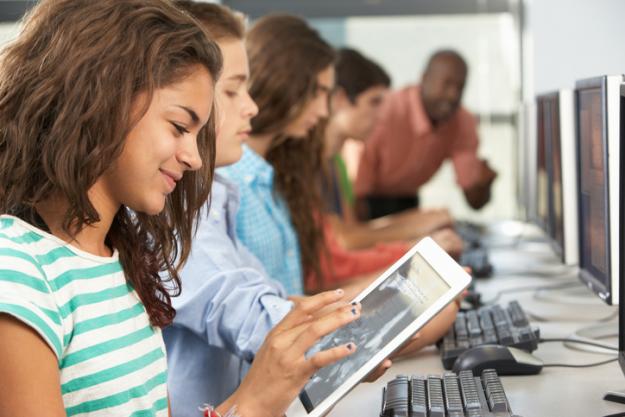 The National Science Foundation announced it will invest $20 million in the coming year to help K-12 teachers expand opportunities for teaching computer science and computational thinking for students across the United States.
The funding is the latest round of a five-year, $120 million program, launched last year, aimed at developing support materials for teachers, according to Janice Cuny, program director of NSF's Computer and Information Science and Engineering directorate.
The funds are targeted at fostering so-called researcher-practitioner partnerships and will be channeled in two strands.
One strand will focus on supporting high school teachers, to help them teach more rigorous computer science courses. The funds will go to teams researching, designing and developing professional development and computer science instructional materials.
The other strand will focus on designing, developing, and piloting instructional materials to help preK-8 teachers integrate CS and CT concepts into their instruction, according to the NSF's solicitation for proposals.
The NSF solicitation notice was announced Monday, in coordination with this week's Computer Science Education Week, and is one of a several announcements by the Obama administration in support of its Computer Science for All initiative.
The initiative supports a broader movement in the U.S. to expand access to computer science education for all K-12 students.
A key part of the program is to tap into "a range of education research, and the work of learning scientists and researchers that focuses on the learning of computer science — to improve the teaching of computer science," said Karen King, program director, of NSF's Directorate for Education and Human Resources, in an interview with EdScoop.
"We need teachers who are able to teach these courses," said King.
Cuny noted that the $25 million NSF has awarded so far has led to new materials to prepare "master teacher facilitators" in computer science and pilot programs of study to help teachers earn computer science teaching certifications.
According to the latest NSF solicitation, the next phase of funding will seek projects that:
Study implementation in the local context.
Employ rapid changes in implementation with short-cycle methods.
Capitalize on variation in educational contexts to address the sources of variability in outcomes to understand what works, for whom, and under what conditions.
Address organizational structures and processes and their relation to innovation.
Employ measurement of change ideas, key drivers, and outcomes to continuously test working theories and to learn whether specific changes actually produce improvement.
Reform the system in which the approach is being implemented as opposed to overlaying a specific approach on an existing system.
The deadline to submit proposals for the new round of funding is Feb. 28, 2017. The funds are slated for spending during the government's fiscal year 2017, which ends Sept. 30.