5 things to consider before livestreaming or podcasting from the classroom
Commentary: edWeb.net's Stacey Pusey shares considerations for educators to mull over before they commit to live-media-based lesson plans.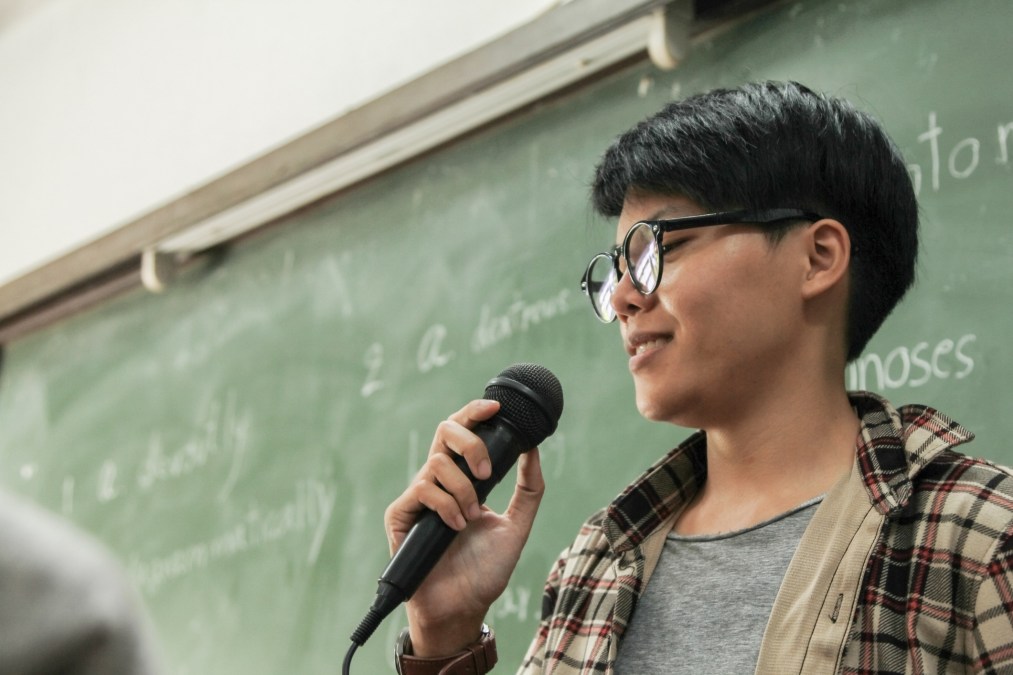 Whether providing lessons for sick kids or giving parents a weekly update on classroom activities, livestreams and podcasts offer teachers yet another way to connect with their students and families.
As Monte Tatom, associate professor of education at Freed-Hardeman University in Tennessee, explained in a recent webinar hosted by edWeb.net, it's fairly easy for teachers to start. In addition to discussing how to choose between the streaming platforms, he talked about uses for the technology and how to handle privacy concerns.
Tatom advocated for streaming for several classroom situations: sharing student presentations, posting lectures for students to use at home, homework updates, and catching up students who missed classes or even field trips. Many teachers use it as a regular part of their instruction. In fact, Tatom says he thinks streaming and podcasting meet several standards outlined by the International Society for Technology in Education such as those calling for creative communications tools and digital content creation.
Moreover, he says he's also seen many educators use the technology for professional development.
Although there are many platforms for streaming and podcasting, Tatom focused on four: Periscope, Facebook Live, TwitCasting, and Podbean. When choosing a platform, there are a few questions to consider.
1. What devices do you and your students use?
Do you need to have a desktop or laptop to get the most out of the platform, or would a smartphone work best? How are your students going to view the presentation? Does the device make a difference in how the educator controls the recording and/or the student's view?
2. What social media do you use regularly for communicating with your students and parents?
Many platforms let users promote events via several social media channels, but some are meant for a specific channel. For instance, TwitCasting lets users stream video while commenting via Twitter. Facebook Live, obviously, will stream on your Facebook feed.
3. Will you be collaborating with someone else?
Some platforms allow users to invite others to join them without being in the same room or using the same device.
4. What type of data do you need to collect?
Determine whether you just need to be tracking how many users are watching or if you need to see who joins you and for how long.
5. Where will you post links to live and archived events?
Teachers need to have a classroom page or account where students and teachers will access livestreams and archived events.
While having accessible technology for all students and families is one concern, Tatom said the biggest concern is about privacy. First, since the events are accessed via the web, he said having a unique password for each class or each family is essential.
Second, if teachers are recording student work, then the students' names cannot be visible. Similarly, teachers need to be careful about saying students' names. More important, if a student is going to appear in the event, even if it's just their voice, teachers must have permission from the student's parent or guardian. This is true when students use the platforms for their own presentations, too.
About the presenter
Dr. Monte Tatom received his Ed.D. in educational administration at Auburn University. He has been in K-12 education for 26 years as a teacher, assistant principal, principal, and coordinator of staff development. He retired from Mobile County Public School System in December 2005. He began working at Freed-Hardeman University in January 2006. He is an associate professor of education within the College of Education and Behavioral Sciences at FHU. He currently has more than 13 years in higher education. Dr. Tatom assisted in building the online M.Ed. in Instructional Technology that began summer 2017. He has been involved in educational technology since taking his first computer course at the University of South Alabama in Mobile, Alabama, during spring 1983 (EDM 510: Micro-computing Systems in Education).
Join the community
Tech4TeacherEd is a free professional learning community on edWeb.net where undergraduate and graduate preservice professors and candidates can discover information about the ISTE Standards for Students, Educators, Administrators and Tech Coaches, new resources, free technology, and great ideas for integrating technology into the classroom to engage and inspire PreK-12 students.
The edWeb webinar referenced above can be found here.