Arizona State University expands adaptive learning software from McGraw-Hill Education
ASU has decided to expand its use of adaptive learning technology ALEKS in select math courses.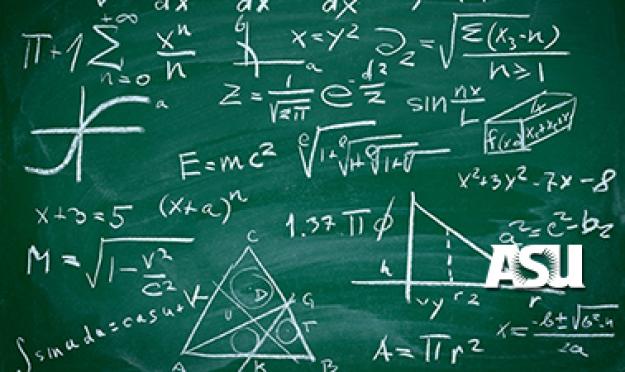 Arizona State University is "adapting" to the changing needs of its potential students.
The school's Global Freshman Academy, which allows people to take classes for free online before deciding whether they want to pay for ASU credit, is expanding its use of an adaptive software program offered by McGraw-Hill Education.
The school has adopted the ALEKS adaptive software for math courses in GFA, including College Algebra & Problem Solving and Precalculus, as well as for ASU Online and other classes on campus.
School officials said they were searching for a personalized, adaptive software that leverages artificial intelligence that wouldn't be a "one-size-fits-all" solution for students.
They are trying to "understand how a 21st century
research university can extend education," and then "technologically enhance those experiences," said Adrian Sannier, senior
technology fellow of EdPlus, a division of ASU that runs GFA and ASU Online.

In GFA — the first class launched in 2015 — classes are offered for free through online course platform edX, but students can earn college credit if they opt to pay $600 and earn a grade of C or higher.
"The ideas behind the academy are to lower boundaries and barriers to experience what that
first year of college is like," Sannier said in an interview. "Then it's up to us to deploy those experiences across the internet and provide what we're calling, 'high-frequency, high-quality feedback.'"
ASU is trying to target three groups of students with GFA — advanced high schoolers or homeschooled students, slightly older students who are past the traditional point-of-entry to college, and international students. After students earn freshman-level credit, they can then transfer that to another institution.
The ALEKS program has been six years in the making, Sannier said, after faculty members came together to discuss how to change math pedagogy.
Currently, in the algebra and precalculus classes, students are assessed by the adaptive software in about 45 minutes. The software then builds a map of skills that students have some proficiency in or have already mastered.
"That's different for every single student," Sannier said.
Then students are presented with problem-solving questions and can demonstrate their knowledge.
If they don't know how to solve the challenge, "there are videos, explanatory pages, sections of an open-source textbook mapped to those topics," said Sannier. "So instead of rifling through notes or pulling out textbooks or going on YouTube, all those resources are right there, next to the problem."
So far, about 56,000 students have enrolled in the algebra course, which has been around for about a year, while nearly 7,000 students have enrolled in the precalculus course, which is just six weeks old.
Last year, there were 3.3 million paid activations of ALEKS across K-12 and higher education, according to numbers from McGraw-Hill Education.
"College math is often the most formidable barrier to success for students entering college," said Stephen Laster, chief digital officer of McGraw-Hill Education. "By using ALEKS in the Global Freshman Academy, we're helping open new doors of access to higher education and giving students a powerful learning experience that increases their chances of passing math and succeeding in college."
Reach the reporter at corinne.lestch@edscoop.com and follow her on Twitter @clestch and @edscoop_news.