California school district promotes STEM with summer institute
San Francisco elementary and middle school students will participate in a Summer STEM Institute to learn more about sustainable energy and engineering.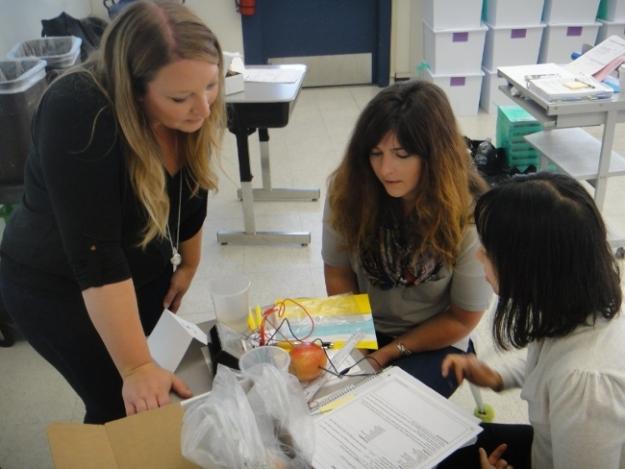 A California school district is launching its first Summer STEM Institute this June.
The South San Francisco Unified School District is bringing science, technology, engineering and math to its elementary and middle school students to give them a leg up in high school, higher ed and tech-centered 21st century careers.
The program comes as part of SSFUSD's "broader sustainability partnership" with OpTerra Energy Services, a national energy company that works with education and government partners to produce renewable energy solutions. OpTerra is a subsidiary of ENGIE, a global electric utility company.
STEM educators from OpTerra in conjunction with Leticia Bhatia, interim associate superintendent of educational services and categorical programs at SSFUSD, have been working to create a districtwide program that brings STEM, sustainability and real-word industry perspectives to teachers and students in the district, officials say.
"We are thrilled to be launching the Summer STEM Institute — it is an exciting learning opportunity for our students and professional development opportunity for our teachers," SSFUSD Superintendent Shawnterra Moore said, according to a press release. "Providing world-class enrichment experiences like this is a hallmark of the District's commitment to cultivating the next generation of leaders, thinkers, and innovators."
The Summer STEM Institute is for kids in grades 2 through 8. Officials hope to use hands-on STEM activities and project-based learning, also called making, to engage students.
Each lesson, activity and experiment adheres to California's Common Core State Standards and Next Generation Science Standards, a multistate effort to provide students of all ages an internationally benchmarked science education, according to the press release.
Elementary school students will learn about electricity, renewable energy technologies and the engineering design process over the course of four weeks, while middle school kids will get a taste of energy conversion and a more advanced level of engineering design.
Reach the reporter at darlene.aderoju@edscoop.com and follow her on Twitter at @buuukky.