Education Department scrubs closed schools from College Scorecard, adds 'caution flags'
The agency updated its interactive college database, wiping out 135 institutions that have closed down in the last several months.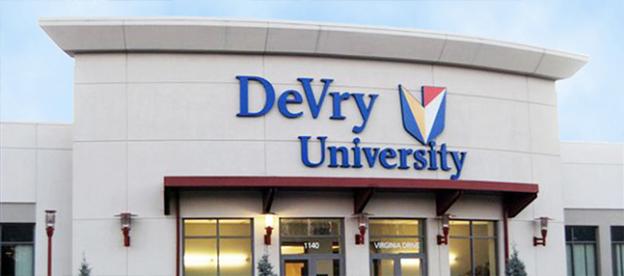 The Department of Education has removed more than 100 closed-down schools from its recently released College Scorecard, an online database for students and parents, and added "caution flags" next to institutions that are facing financial or federal compliance issues.
The scorecard, which offers helpful information about annual costs, graduation rates and average salaries after matriculation, launched in September with about 7,000 colleges in its database. Most of the schools were four- or two-year institutions.
But later in 2015, the department added institutions that awarded certificates, as long as they had at least one program offering an associate's or a bachelor's degree, according to an agency spokesperson.
Since then, about 135 schools, many for-profit, have closed down because of shady practices or shaky finances. The department has scrubbed from its scorecard schools like the New England School of Communications, Hair Dynamics Education Center, Strayer University-King of Prussia campus, four campuses of DeVry University, and Missouri Tech.
Missouri Tech, a for-profit school, shut down in August without any warning after going bankrupt, leaving students scrambling to find other alternatives, according to the St. Louis Post-Dispatch. The Federal Trade Commission sued for-profit DeVry University and its parent company, DeVry Education Group, in January for exaggerating the employment of its graduates in advertisements.
Agency officials are cautioning parents and students to check the validity of certain colleges.
"We think it's important to provide updated information about institutions under review by the U.S. Department of Education for those deciding where to attend school," Michael Itzkowitz, director of the scorecard, wrote in a blog post on the agency's website. "These data help ensure accountability for schools and protect the interests of both students and taxpayers."
In the updated version of the scorecard, the department also added a feature to display the schools' compliance status, aligned with records from the agency's Federal Student Aid office. About 70 institutions are marked with "caution flags" after being placed by FSA on Heightened Cash Monitoring 2 status. That means they could have accreditation issues, late or missing annual financial statements or audits, outstanding liabilities, or denial of re-certifications.
"The department is essentially saying, 'We don't trust you quite as much, so we're going to make you prove to us that you're requesting dollars for eligible students,'" said Ben Miller, senior director for postsecondary education at the Center for American Progress, which released a report about the scorecard. "Being on Heightened Cash Monitoring 2 is a pretty good indicator of serious problems."'
But the scorecard hasn't been revised with the latest data. As of December, 86 schools are being monitored, according to FSA.
Miller said the department should update the scorecard more frequently.
"They don't update this scorecard very often," he said. "They tend to publicly update the list of schools that [are being monitored] maybe once every few months. It could very well be changing faster than that."
The department is scheduled to take a look at the scorecard again this summer.
Corinne Lestch contributed to this report.
Reach the reporter at yizhu.wang@edscoop.com and follow her on Twitter @yizhuevy and @edscoop_news.