edX adds new Professional Certificate program for career advancement
The Professional Certificate program is a series of courses offered by top universities and companies to help people enhance their skills in fields like virtual reality.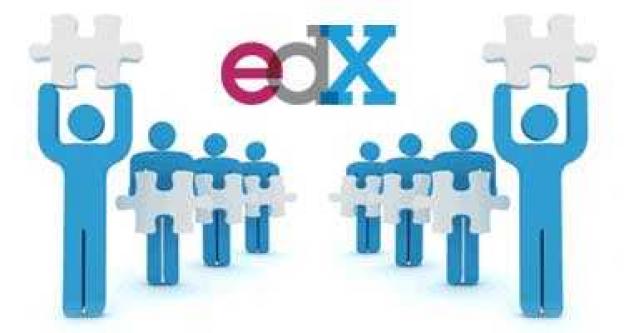 As education becomes more personalized, edX is offering a new online tool to get people from classrooms to careers more easily.
The massive open online course provider launched its Professional Certificate program, a series of courses built around skills for specific careers. The program was designed by a collection of industry leaders and top universities, and is a result of demand in the marketplace, according to edX's CEO, Anant Agarwal.
"We've heard from our global community of learners that they are seeking career-focused, professional content programs that deliver meaningful and impactful job-related results," Agarwal said in a statement to EdScoop. "We developed the Professional Certificate programs on edX to match this demand."
Fields that are represented in the courses include digital marketing, virtual reality, data science and other popular tech-oriented areas. The certificates are endorsed by companies like HSBC, GitHub and The North Face.
Compared to the MOOC's MicroMasters program – which launched in September, offering credentials to graduate-level students who are seeking an accelerated master's degree – the Professional Certificate program is shorter in length, only 2 to 6 months long, and they provide learners with only the most necessary basic skills for the jobs they are hoping to land.
This program focuses more on skills, job competencies and professional development rather than mastery of a wider range of knowledge for a particular master's program.
It's another sign that edX is in high demand, as it keeps expanding options for people who are looking for alternative ways to learn and receive qualifications that don't necessarily come in the form of a traditional diploma. The MOOC was founded by Anant Agarwal, who is also a professor at the Massachusetts Institute of Technology.
Professional Certificate programs "allow you to quickly gain the skills you need to advance your career or position yourself for a new job," Agarwal wrote in a blog post, and they are also tailored for specific jobs and career paths. Participants are encouraged to include their Professional Certificates on a resume, CV or LinkedIn profile in order to highlight the particular credential.
"After completing a Professional Certificate program, you can be confident that you have gained the actionable knowledge you will need to make a powerful impact on an organization," according to Agarwal.
While the MicroMasters initiative was "developed to bridge the gap between education and corporations, providing learners with the opportunity to begin down a path of advanced study," the new program are designed for people to climb up the corporate ladder or advance in their careers.
Those interested can select from 15 Professional Certificate programs from 13 universities and companies around the world. Below is a sampling of classes. Many are self-paced classes, although Columbia, Dartmouth and UC San Diego courses start in May.
Columbia University (ColumbiaX)
Data Science for Executives
Dartmouth College (DartmouthX)
Retail and Omnichannel Management
Hong Kong University of Science and Technology (HKUSTx)
Java and Android Foundation
Inter-American Development Bank (IDBx – in Spanish)
Public Management for Development
Microsoft
Microsoft Professional Program in Data Science
New York Institute of Finance
Classes in mergers & acquisitions, project finance and public private partnerships, and risk management
The University of California, San Diego (UC San DiegoX)
Virtual Reality (VR) App Development
Reach the reporter at corinne.lestch@edscoop.com and follow her on Twitter @clestch and @edscoop_news.