edX launches new MicroMasters program for graduate-level education
The massive open online course platform, founded by Harvard and MIT, is offering an accessible path to a master's degree.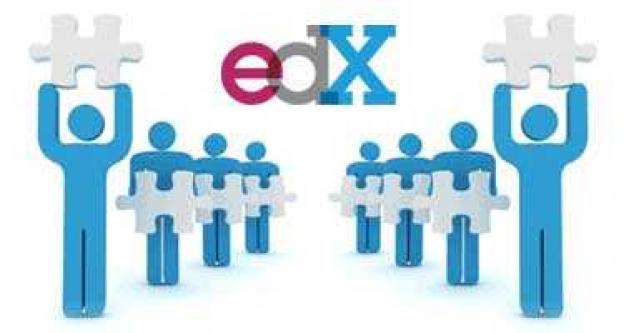 A massive open online course platform has launched a new credential program that offers students a graduate-level education online.
The popular MOOC edX, founded by Harvard and MIT, unveiled 19 MicroMasters programs, a new online credential system that serves people who want to get a master's-level education. The goal, creators say, is to bridge knowledge between higher education and careers.
Learners can follow a path to an accelerated master's degree through 14 universities that have partnered with edX. They include Columbia University, University of Michigan, Rochester Institute of Technology and Arizona State University.
Courses range from focusing on artificial intelligence to project management. Completion of a credential amounts to about a quarter – or even half – of a regular graduate degree. It's also a valuable "standalone" credential that can help advance a degree.
Anant Agarwal, CEO of edX and an MIT professor, said the shifting priorities of private industry to attain high-quality talent in high-tech fields spurred the creation of the MicroMasters classes.
"College graduates want to advance professionally, but are realizing they do not have the career-relevant skills that the modern workplace demands," Agarwal said. "The MicroMasters initiative provides the next level of innovation in learning to address this skills gap by creating a bridge between higher education and industry to create a skillful, successful 21st-century workforce."
A survey by edX of online learners showed that students want affordable access to education that will also translate into usable career skills. Many companies want employees who are knowledgeable in areas such as user experience design, sustainable energy technology and operations, according to edX officials.
Companies like WalMart are rapidly rethinking the kinds of skills and backgrounds potential employees could have.
"WalMart is always looking to hire the most talented associates in the world, and completing online courses like the MITx MicroMasters credential in Supply Chain Management is a powerful way for people to learn the important skills required to be successful," said Chris Sultemeier, EVP of Logistics.
If students who complete a credential decide to enroll in the partnering college fulltime, the digital degree will count as a credit toward their actual degree.
"We are proud to have been a pioneer for higher education's next step in engaging learners worldwide. MIT recognizes that not all high-potential Master's candidates can afford to spend a year or more on campus," said Sanjay Sarma, vice president for Open Learning at MIT.
"MicroMasters broadens our admissions pool, and also allows learners to demonstrate their abilities through a series of online courses," he added.