Expanding the boundaries of the classroom through distance learning
Commentary: At Troy City Schools in New York, technology integration and digital learning have opened doors for students and educators.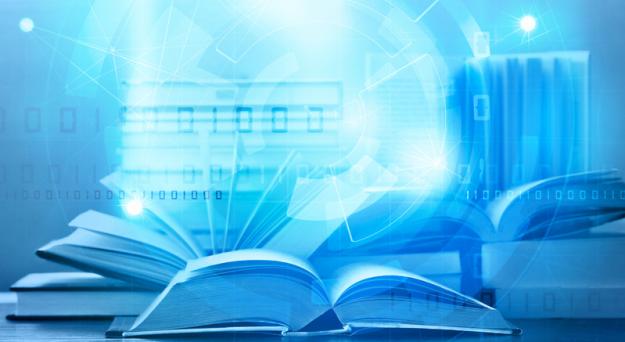 "Distance learning" no longer just refers to the aging concept of connecting students from two different locations, but to the limitless ways students are using resources and tuning in from multiple locations, in multiple ways, on multiple devices.
While teachers and technology facilitate these connections, students are at the heart of creating new ways of learning. They are learning on their own terms, in ways that most resonate with them and in ways that better engage them in solving real-world problems.
At Troy City Schools in Troy, New York, the administration sees distance learning as an opportunity for students to engage as leaders.
Like many school district leaders across the country, Troy officials knew that technology enables distance learning and that it has the potential to open doors for students. They chose to invest in the idea that something needed to change for students to realize new opportunities — in particular, a college education and career development.
Since today's youth interact in a digital world, Troy decided to abolish the "stand and deliver" model of teaching and began its education technology journey with 10 video cameras in its middle school to evaluate what conferencing could bring to the curriculum. The dual camera voice and video capabilities, providing smart movement and facial recognition, immediately engaged students.
Today, Troy uses a vast array of education technology equipment throughout its schools, which includes numerous Cisco TelePresence MX800s units. Elementary schools are now using immersive video that allows students to walk each other through STEM activities from adjacent rooms, acquiring skills they will eventually need in high school and college when participating in courses and working remotely.
As students at Troy move from elementary to middle school, mobility is also impacting engagement. With advancements in technology, students are now using smaller devices — such as their smart phones — in ways they previously used larger devices like laptops and desktop computers. Enabling connections on mobile phones and tablets keeps students engaged at a distance, the same way that telepresence captivated students in elementary school.
The key is that students are no longer limited by their location — they interact with experts and local businesses on a regional and international level. The combination of great teachers leveraging great tools provides Troy's students with learning that truly expands students' horizons.
Digital Learning Compass's Distance Education Enrollment Report 2017 confirms that today, nearly one-third (29.7 percent) of K-12 students take at least one distance learning course during their education. This fact makes it clear: students want to learn on their own terms.
Now that we have the tools, and learner-led education is happening, teachers are working to help students develop a new set of skills. There are several ways school districts with varying levels of technology adoption can move beyond the traditional approaches to incorporate distance learning:
Distance learning tools, and collaboration platforms, like Cisco Spark and Cisco WebEx, require a different type of engagement. Reciting language lessons over video from one part of the world to another helps students develop comprehension, diction and tone.
At Troy, the administrator assigns certain educators as technology coaches, helping distance learning occur in every setting.
For teachers, prioritization is key — deciding what matters the most within the pedagogy and then looking to best practices from professional development resources.
Technology doesn't only benefit students. Teachers at Troy are using video to meet with the Football Hall of Fame and the Paley Center for Media to bolster their lessons.
To achieve success in today's distance learning environment, these tips, coupled with Troy City Schools' practice, show how to bring classrooms, schools districts and even countries together to break down boundaries.
Troy City Schools always says, "we can and we will," which relies heavily on the power of technology to take students where they otherwise couldn't go, scholastically and globally. It's an incredible example of the way that empowerment and engagement are the ultimate catalysts to successful technology deployment.
Renee Patton is a former teacher and is now the leader of Public Sector Education at Cisco. Patton manages a team dedicated to supporting student success and academic research within schools, colleges and universities across the country.