How Houston ISD's technology director manages edtech for 29,000 employees
The app marketplace is too vast for teachers to sort out alone, said Kristy Sailors, but her district has a few tricks to ensure its apps are safe.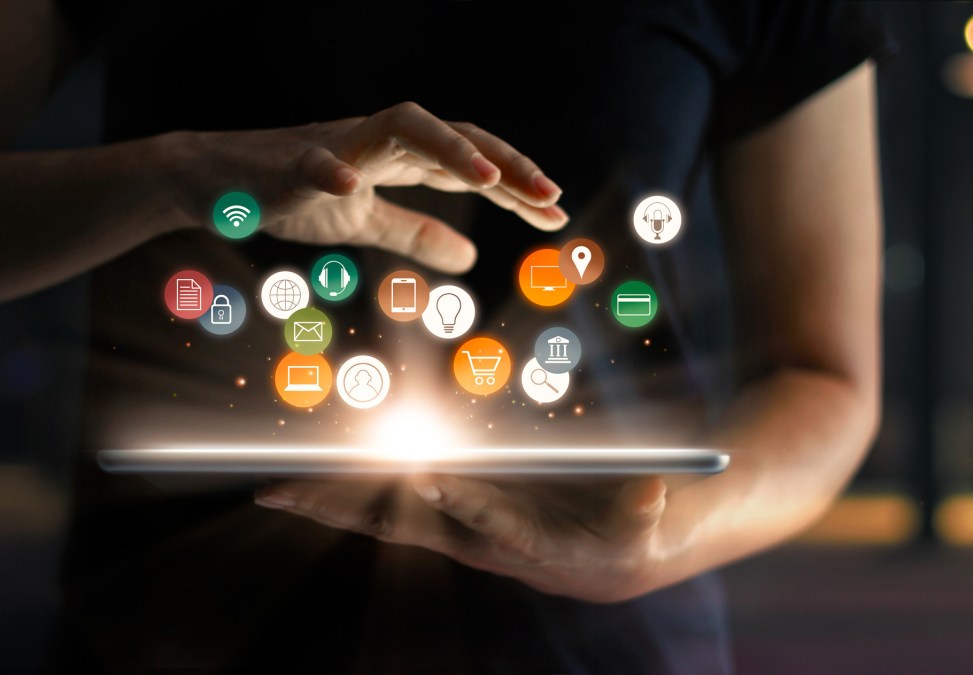 For the thousands of employees at Houston Independent School District, evaluating the security and value of every potential educational technology resource is too hard to do on their own. That's where Kristy Sailors, the district's director of educational technology comes in.
"29,000 employees means we have 29,000 opportunities for everyone to do whatever they want, whenever they want, however they want," Sailors told an audience at the Consortium for School Networking's annual conference in Portland, Oregon, on Tuesday.
That's a problem for Sailors, who recognizes the myriad ways edtech resources can exploit student data or compromise security for virtually anybody that uses the tools — from kindergarten students to 12th grade teachers. Various seemingly innocuous features, like the ability to make in-app purchases, user-generated content, open chat rooms or dynamic advertising, can make a product unsafe for school use.
Sailors shared her experiences with three questionable edtech applications and websites — one took photos of her via webcam without any prompt or warning, another put her in an anonymous chat, and the third contained graphic content found through a simple keyword search. To avoid these scenarios in the classsroom, Sailors and the district's curriculum and student safety departments maintain a resource toolbox, an index of vetted applications that have been deemed safe and secure for use in an education environment.
The Apple and Google Play stores, she said, are the easiest ways for teachers to quickly evaluate a host of education apps. But because app-makers can pay users to leave 5-star reviews and because the two marketplaces have varying guidelines, it's hard for teachers to make final judgments about the thousands of tools available, Sailors said.
Sailors, who's been with the district since June 2017, said that regulating her district's use of educational resources is her "attempt to try to bring everybody back under control" from disparate technology standards. The way to come back from the "Wild Wild West" of edtech is simple, she said: evaluate the resources on a comprehensive and consistent scale before they're used in the classroom.
Sailors created a nine-category rubric she uses to grade applications and resources, measuring things like educational relevance, the kind of data storage and encryption used, and the quality of terms of service and user agreements. The district also maintains a YouTube channel with video tutorials that provide primers on questionable apps and other technology topics for parents.
"Parents say their kids come home and ask for help with their homework, but the parents say 'We have no idea what they're talking about,'" Sailors said. "So we have the how-to guides out there for anybody, so that the moms, dads, grandmas — anybody who's helping our kiddos — can continue their learning, support them and not be embarrassed to say 'I don't know what you're talking about.'"
As a final recourse, Sailors said it's also sometimes possible to contact an app's creators to change the content. She said she once learned of an app that had been approved by the district that rewarded students who reached a certain level with a virtual "handgun" reward. She said when she lamented to the app's creators that this would disqualify it from being used in the district, the creators promptly removed the gun from the game.
But even if an app meets all of Sailor's requirements, she said, it still has to be easy to use for busy teachers.
"If we have to do six weeks of [professional development] to get a teacher to know how to change the color of the pen [in the app], we're wasting our time," she said. "It needs to be readily available, something they could easily pick up with minimal supports."