Kahoot delivers ready-made games and quizzes to its broad base of K-12 users
Kahoot Studio is a free digital library of curriculum-aligned quizzes — a shift from the edtech company's previous dependence on user-generated conten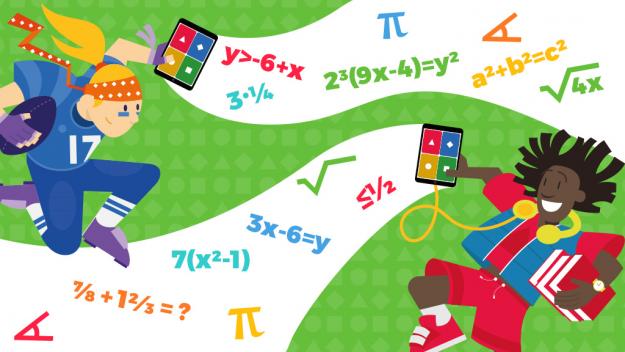 Kahoot, a game-based learning platform, has achieved wide success and popularity by empowering students and teachers to create their own classroom quizzes and educational games, known as kahoots. But after hearing from teachers who said they couldn't keep up with students' demand for more games, the edtech company on Wednesday launched Kahoot Studio, a library of free, curriculum-aligned, ready-to-play games for grades K-12.
"We want to see teachers use our products even more, and they want to use the products even more, too. But the constraint is time," said Erik Harrell, Kahoot CEO, in an interview with EdScoop.
The company-curated games and quizzes will be housed on Kahoot's free mobile app and website. Math kahoots, covering concepts like algebra, fractions and geometry and appropriate for grades 5-12, are available now. Teachers can duplicate or tailor the games to fit their students' learning paces and needs.
During the month of September, Kahoot will introduce pre-made science and English/language arts (ELA) games. By the end of 2017, the company expects to have rolled out 300-plus kahoots ranging from science and math to ELA and history. Their goal is to have more than 1,000 pre-made games available by the end of 2018.
In context, that may not seem like a lot — public, user-generated kahoots number about 20 million — but by creating original curriculum-aligned content "with a Kahoot-quality stamp on it," Harrell said, Kahoot is giving teachers some of their time back.
"There's some great user-generated content on the platform now, but we want to supplement and complement that content," Harrell said. "Our goal is to really put as much high-quality content on the platform as possible, to make the lives of teachers even easier, to drive even better learning outcomes."
With more than 50 million monthly active users on Kahoot — over half of which are users in K-12 classrooms in the United States — the Kahoot Studio has the potential to save teachers, collectively, millions of hours of work.
"We want to help teachers hit the ground running when they come back to school this year," Harrell said. "The bottom line is we want to … make their lives easier."