Minority-serving institutions get $3 million for cyberinfrastructure
The institutions can use the National Science Foundation funding to boost research capacity and give their students new training and mentorship opportunities.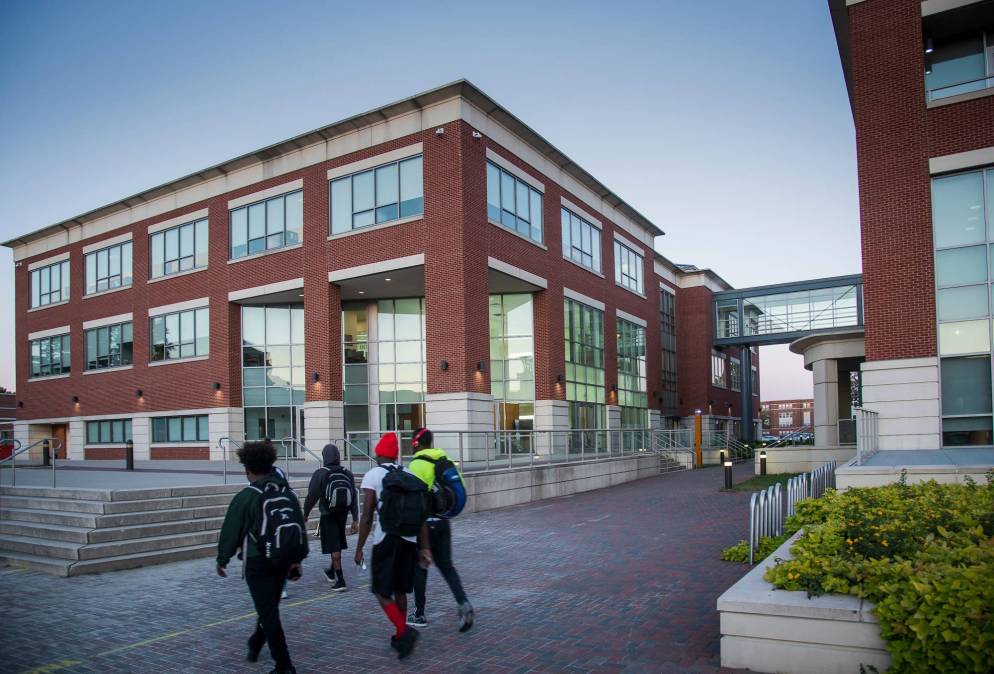 The National Science Foundation awarded nearly $3 million dollars this month to a group of researchers and university leaders looking to bolster cyberinfrastructure at minority-serving institutions.
The grant is set to begin on Friday funding training, pilot programs and workforce development to develop information systems that advance research capabilities. The work is to be led through the Minority Serving-Cyberinfrastructure Consortium, a group of 27 colleges and universities from across the country.
Richard Alo, a co-principal researcher at the consortium and dean of the science and technology school at Florida A&M University, told EdScoop the group is looking to form a community for leaders at minority-serving institutions to discuss problems, work on joint proposals and share curricula and workforce development initiatives around cyberinfrastructure.
Cyberinfrastructure refers to the "ecosystem" that supports cutting-edge research and data analysis, including both people and technologies, according to the National Science Foundation. Through researching and discussing the problem from different angles — such as digital networks, workforce development and cybersecurity — the consortium is aiming to form a "community of practice," Alo said.
By offering those resources, the group hopes more minority-serving institutions can gain access to the tools and people needed to improve research capacity, he said. For example, to complete research that requires complicated data analysis, an institution needs access to the computers and staff with the technical knowledge to use these machines.
"We need to get [underrepresented populations] into the research opportunities that cyberinfrastructure can bring to them, and and we need to identify for them new perspectives and different capabilities with this internet that we all use, everybody uses," Alo said.
Shortcomings
The federal government is also looking to address research access at minority-serving institutions. The most recent mark-up of President Joe Biden's "Build Back Better Act" includes $2 billion for infrastructure improvements at minority-serving institutions, which institutions could seek for deferred maintenance or new infrastructure, hiring new faculty and creating new research positions.
Minority-serving institutions showed consistent cyberinfrastructure needs in consortium surveys, including broadband, both on campus and at home, Alo said. He said the consortium can help form partnerships between institutions to co-write proposals for federal funding and get access to data that would strengthen proposals.
The majority of minority-serving institutions surveyed in 2020 had not moved more than a couple apps into the cloud, and more than 60% of respondents said their data centers had inadequate capacity for research needs.
Lack of infrastructure can also affect availability of training and mentorship for students, Alo said.
"We are now in the world of digital occupations," he said. "If you look at construction, engineering or architecture, these are the new digital occupations. We're looking at the advancements of the digital sciences, or biology becoming a digital science. It's still wet lab science, but it's also becoming a digital science. So we need a workforce development so that our students can develop career paths, what we might call cyber-professionals."
At the end of the two years of NSF funding, Alo said the goal is to form what the NSF calls a "center of excellence" around promoting cyberinfrastructure at minority-serving institutions. Two other organizations involved with the project include Internet2, a nonprofit that provides technology and support for educational and research institutions, and the American Indian Higher Education Consortium, representing 38 tribal colleges and universities.