More companies sign onto Obama's 'Computer Science for All' initiative
Twitter, LinkedIn and Teach for America join Computer Science Education Coalition, which is pushing Congress to fund K-12 computer science education.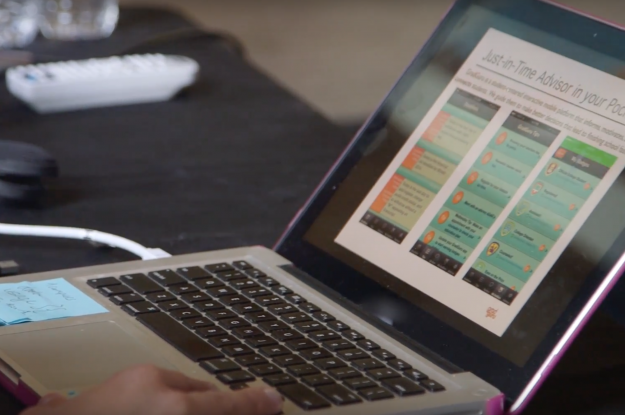 Computer science education is starting to catch on.
Nineteen new members recently joined the Computer Science Education Coalition, an expanding organization composed of more than 60 leading tech firms that are pushing Congress to approve $250 million to expand coding programs and courses in K-12 schools across the country.
When President Obama announced he would request the funding for the Computer Science for All initiative in his federal budget proposal, tech companies like Google, Salesforce, Amazon and Code.org came on board to offer investments and teacher training for a workforce that may be unfamiliar with computer science education.
Now, other companies and groups like Twitter, LinkedIn and Teach for America have all pledged to be involved in the mission to get more kids access to programming.
"Computer science education is critical to student success and America's national and economic
security," said Erin Kanoy Siefring, Chair of the Computer Science Education Coalition. "There are some
excellent state-led efforts aimed at filling the computer science job gap. But many more children
throughout the country need access to high-quality computer science education because teaching
today's students computer skills will ensure continued American economic prosperity and security in the
decades ahead."
A recent Google-Gallup poll showed that just one in four schools teach any computer science, and several states do not allow computer science credit to count towards a student's high school diploma.
Erin Egan, vice president of U.S. public policy for Facebook, said in a statement that children need to learn computer science in order to have an edge in an increasingly global economy.
"Funding the promise of our next generation will not only give young people the opportunity to build
the products of the future, it will help fill the skills gap necessary to ensure that America remains competitive in the global economy for decades to come," she said.
Reach the reporter at corinne.lestch@edscoop.com and follow her on Twitter @clestch and @edscoop_news.